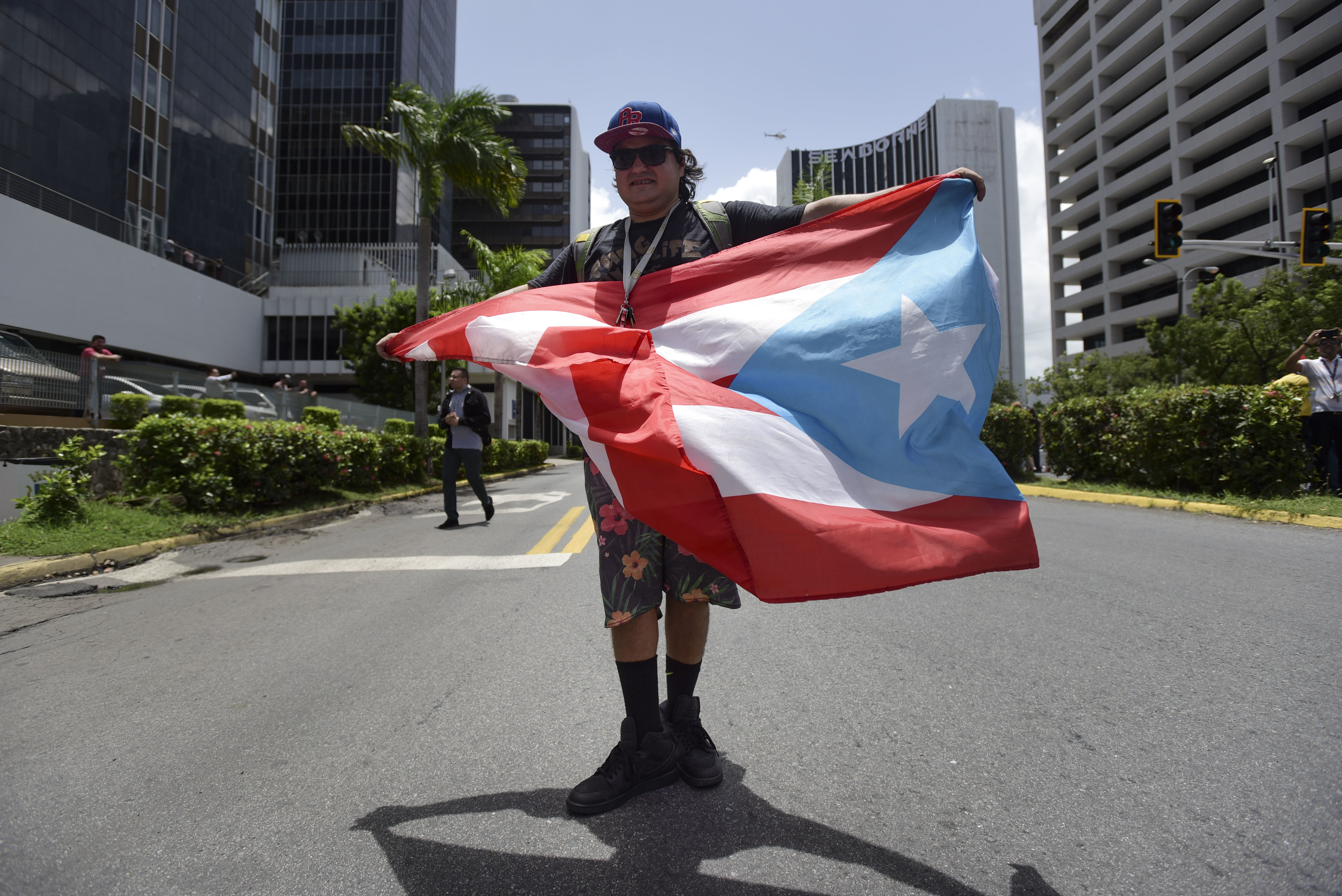 By DANICA COTO
Associated Press
SAN JUAN, Puerto Rico (AP) — Top financial officials in Puerto Rico offered a peek Friday into why the U.S. territory is mired in an 11-year recession as a federal control board demanded more transparency and information about the island's finances.
Officials said that for decades, the number of government bank accounts was unclear, public agencies used one of four different accounting systems, and government vendors charged more for services when not paid, among other issues.
The testimony they provided during a public hearing held by the board comes as Puerto Rico's government continues to insist that it is running out of money and needs more help from the U.S. for post-hurricane recovery efforts.
Gerardo Portela, director of the island's Fiscal Agency and Financial Advisory Authority, said an ongoing audit has found $6.8 billion in some 800 government accounts, but noted that $4.3 billion of that is not available for use because of restrictions.
He said his office will provide more details in upcoming months about where the funds came from and whether there are ways to modify restrictions to free up more money, as requested by the board.
He noted the government has a central cash balance of $1.7 billion and stressed that the island's power agency and water and sewer company will soon have no funds as the territory struggles to recover from a Category 4 hurricane that caused up to an estimated $95 billion in damage.
"The liquidity challenges are real and need to be addressed now," Portela said. "We have taken a number of extraordinary steps to prolong liquidity. These measures are unsustainable."
Federal officials recently sent Portela a letter stating they were temporarily withholding a billion-dollar loan approved by U.S. Congress last year for post-hurricane recovery efforts because they felt Puerto Rico had sufficient funds.
Given that announcement, the federal control board and local officials are trying to identify additional revenue sources as the island struggles to restructure a portion of its $73 billion public debt load.
Board member Jose Gonzalez said he wants all revenue streams identified, including those previously excluded simply because of traditional management practices.
"There are no sacred cows in this process," he said, adding that revenue generated by a hotel room tax rate, for example, could be used for various purposes.
Government officials said they were looking into shutting down or consolidating certain accounts and aiming for a more centralized accounting system after what critics have called decades of mismanagement and inefficiency.
Juan Zaragoza, Puerto Rico's highly regarded former treasury secretary, said part of the problem is that former government officials didn't initially look into information now demanded by the board. He recounted a time he was tasked with closing all bank accounts at the currently defunct Government Development Bank, which once oversaw the island's debt transactions.
"I honestly thought we had like 30 or 40 bank accounts. We had 644 accounts at GDB," he said. "No one had ever had the responsibility or the need to make an inventory of the bank accounts because there was enough money."
Zaragoza also criticized other practices, including the island's initial lack of a tax expenditure budget and its long-standing tradition of overestimating revenue collections.
"We have been playing games with revenue statements for decades," he said, adding that a decentralized accounting system had drawbacks. "It allowed us to create a mirage that we had the borrowing capacity."
Natalie Jaresko, the board's executive director, said that while the board learned a lot about Puerto Rico's cash management practices during the public hearing, more information is needed.
"The government has much work to do," she said. "We need to restore transparency and accountability."