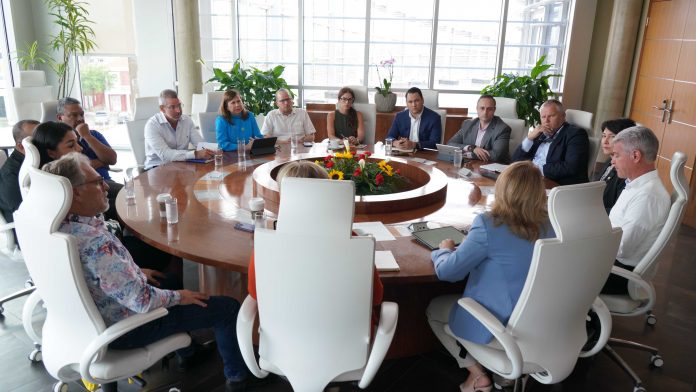 After meeting last week with public sector and semi-public sector unions regarding the situation between Aruba and the Netherlands, prime minister Evelyn Wever-Croes invited trade unions also for a meeting.
Wever-Croes expressed in a press release that she is glad and appreciates that all the invited unions attended the meeting, and is also happy with the valuable input she received from each of them.
During the meeting they discussed the topic of the advice from CAft for an instruction [CAft is the financial supervision authority, which recommended the Kingdom government to issue a binding instruction to the local government regarding the 2022 budget]. They also discussed the payment of 5% back to employees in the public sector after some of their benefits were reduced during the pandemic; liquidity support, and finances. The trade unions brought their concerns forward, among others, the timing for a fiscal reform seeing the inflationary effect.
"I have noted many of the recommendations provided to us, and we will address these at the Council of Minister shortly, and I believe that we are all on the same page. Aruba is going through critical, difficult moments, and to increase taxes alone is not something that is going to help us through the problems our country is currently in." The prime minister highlighted that in this, the trade unions and Government are on the same page and this is helpful for when she deliberates with the Netherlands she can put everything in context.
According to Wever-Croes it was a good meeting and she appreciates all input and recommendations which she received from each trade union. When she comes back from the Netherlands, where she went to deliberate with the Kingdom government, she will organize another meeting to follow-up on these topics, she said.
"Aruba is still going through difficulty, but there's still more to come. We see that tourism is developing sublimely, which will help the economy. When we arrive back to economic levels like before the pandemic, we will see also that Aruba's public finances will also be better. But the government and trade unions must do it together. That's why I appreciate all their input brought forward during the meeting", premier Wever-Croes said.