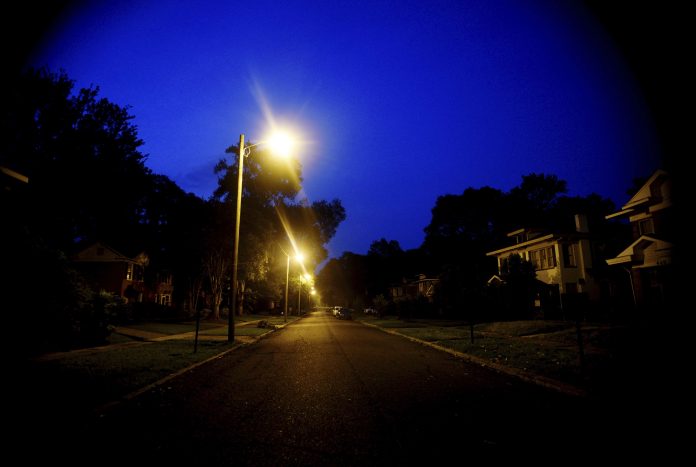 By PAUL J. WEBER
Associated Press
AUSTIN, Texas (AP) — More than 100,000 customers in the southern U.S. remained without power Monday following damaging storms, leaving residents searching for relief as sweltering temperatures continued to scorch the region.
Power outages for some customers in the piney woods of Texas could stretch late into this week as crews scrambled to make repairs. In some parts of Louisiana and Mississippi, the heat wave has been accompanied by heavy rain, punishing winds, thunderstorms and hail.
In Louisiana, officials closed nearly two dozen state offices Monday because of the risks of severe weather.
"It's been unbearable," Leigh Johnson, a resident of Mount Vernon, Texas, told Dallas television station KXAS. She had not had power for about three days.
"It's been horrible because it's like, the heat index has been so bad that literally, we're having to sit in the cold baths to cool ourselves down. Our animals as well, we're having to stick them in the bathtub just to keep them from having a heat stroke, it's been that bad," she said.
More than 120,000 customers were without power as of Monday morning in the eastern parts of Texas and portions of Louisiana and Oklahoma, according to Southwestern Electric Power Company. Another 4,000 customers were still waiting for electricity to come back in the Texas town of Perryton after a devastating tornado ripped through last week.
Officials projected hot and humid conditions across the South Monday, with temperatures climbing into the upper-90s over much of the region, according to the National Weather Service. Excessive heat warnings were in effect for wide swaths of Louisiana and Texas, pushing many cities to open cooling centers.
In Austin and San Antonio, highs were expected to again surpass 100 degrees Fahrenheit (37 degrees Celsius).
As temperatures reached the mid-90s in central Mississippi, high winds pummeled the state early Friday, blanketing the region with power outages. Electricity crews in Mississippi worked through the weekend, some on 16-hour shifts, to restore power to tens of thousands of homes.
Some people had trouble obtaining medication after power forced pharmacies and grocery stores to close, according to WLBT-TV. As crews were working to restore power a Mississippi, multiple tornadoes swept through the state overnight into Monday, killing one and injuring nearly two dozen.