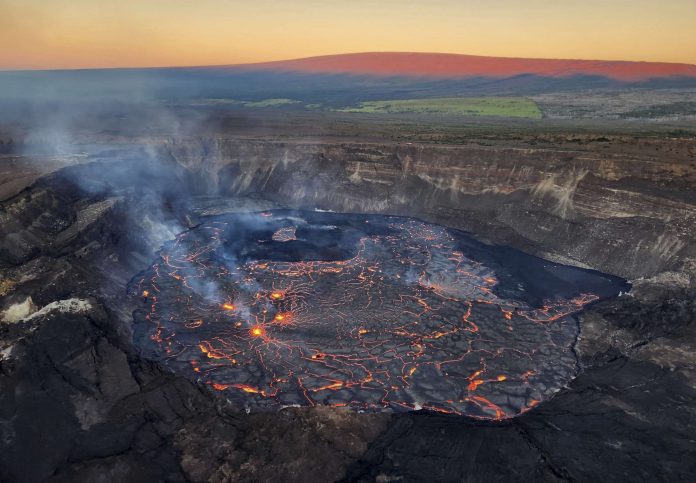 Associated Press
HONOLULU (AP) — Hawaii's second-largest volcano is not erupting, scientists said in an update to a previous warning. The U.S. Geological Survey said in a statement late Saturday that seismic activity beneath the summit of Kilauea "has returned to background levels, ground deformation has stabilized, and no lava has been observed at the surface."
The statement cautioned "another intrusion or resumption may occur in the near future with little or no warning."
The agency previously said a shallow earthquake storm signaled "resumption of eruptive activity at Kilauea summit is likely imminent."
Scientists said Tuesday that lava had stopped flowing after 61 days of volcanic activity.
Kilauea, one of the world's most active volcanos, erupted from September 2021 to last December. A 2018 Kilauea eruption destroyed more than 700 residences.
For about two weeks last December, Hawaii's biggest volcano, Mauna Loa, also was erupting on Hawaii's Big Island.
The dual eruptions of Hawaii's biggest volcanos provided a temporary boost to tourism during the slow season.
Volcanic eruptions have deep spiritual and cultural significance for Native Hawaiians. When Mauna Loa started erupting in November after lying dormant for 38 years, many Hawaiians took part in cultural traditions such as singing, chanting and dancing to honor Pele, the deity of volcanoes and fire, and leaving offerings known as "hookupu."