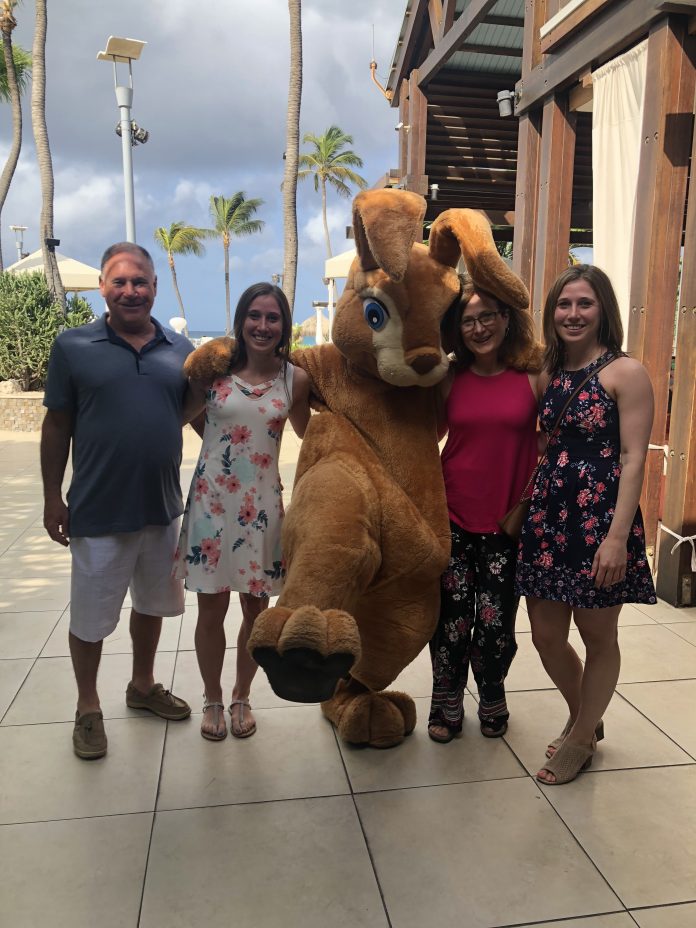 In these difficult times we would like to reach out to our friends abroad who were supposed to spent their tropical vacation on Aruba or who had to break up their vacation due to the COVID-19 situation. Aruba Today invites you to send us your picture and words expressing your memory of our island or your dream vacation for the future.
Take a look at the wonderful pictures we received from our readers these days.
Bon Bini Aruba!
Aruba has been HOME to me for 26 years (and over 30 years for our parents)! Missing it right now, but hope to get back there soon!!
Kayla: WE LOVE YOU ARUBA! BE WELL!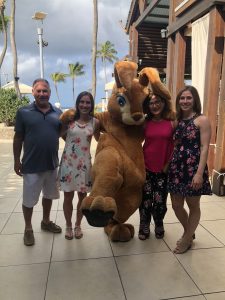 Herb Wydom from Wareham, Massachusetts: I will be back. After 35 consecutive years visiting Aruba, your island has literally become a "home away from home". The beautiful beaches, perfect weather, and warm friendly island hospitality are truly unique. And the memories accumulated over the years will never be forgotten.
To all the friends I've made over the years, especially my friends at the Divi, stay safe, stay healthy, and be positive. We're all experiencing a pandemic that no one currently alive has ever seen. Have faith, with time and proper precautions this virus will fade away, and life will once again return to normal. Meanwhile I wish you all the best and look forward to returning To your beautiful island next year.