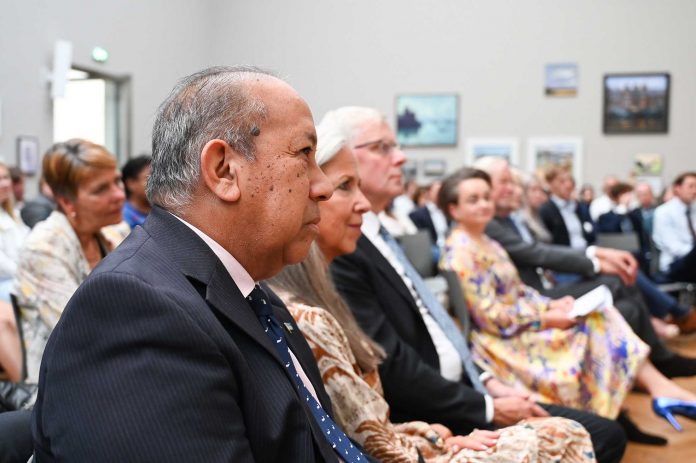 At Pulchri Studio take place a farewell reception for Henk Brons, who is retiring as General Director of Kingdom Relations at the Dutch ministry of Internal Affairs and Kingdom Relations (BZK).
Among those present was also the interim Plenipotentiary minister of Aruba, Mr. Ady Thijsen. On this occasion, Mr. Thijsen thanked Mr. Brons – in the name of the government of Aruba – for the cooperationg received while he was director at BZK.
The program consisted of the presentation of the book 'Ongemak' written by Gert Oostindie and Wouter Veenendaal, followed by a discussion with participation of Ank Bijleveld, Andre Bosman, Francio Guadeloupe, Valika Smeulders and Glenn Thode.
Henk Brons started 43 years ago as a political commentator for the newspaper Het Vrije Volk (The Free People). His career as a civil servant began as a director of information for the ministry of Education, and then went to RVD, the bureau of information of the government of the Netherlands.
Since 2015, Henk Brons served in the function of representative of the Netherlands to Curaçao, Aruba and Sint Maarten. Three years later he was appointed as General Director for Kingdom Relations at the BZK ministry.
Photos by photoghrapher Nico van der Ven.