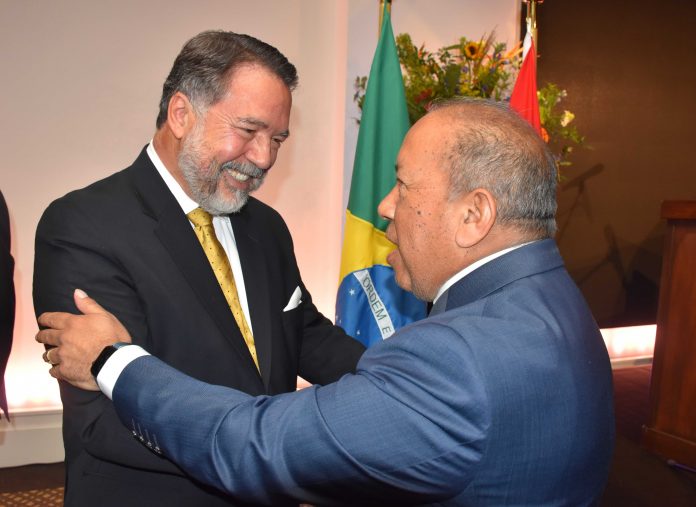 Alternate Plenipotentiary minister of Aruba in the Netherlands, mr. Ady Thijsen was present at a reception celebrating the bicentennial anniversary of Independence of the Republic of Brazil.
Mr. Thijsen, in the name of the Government of Aruba congratulated the Brazilian ambassador for the Kingdom of the Netherlands, Paulo Roberto Caminha de Castilhos França on this special occasion.
The minister also emphasized on this occasion the bonds between Brazil and Aruba, among others, on the field of culture and tourism.
The reception provided minister Thijsen with a great opportunity to meet and chat with other ambassadors, like Suriname ambassador, Rajendre Khargi, Uruguayan ambassador, Alvaro Enrique Gonzalez Otero, and Bolivia ambassador, Roberto Calzadilla Sarmiento.
Images are courtesy of Arubahuis.