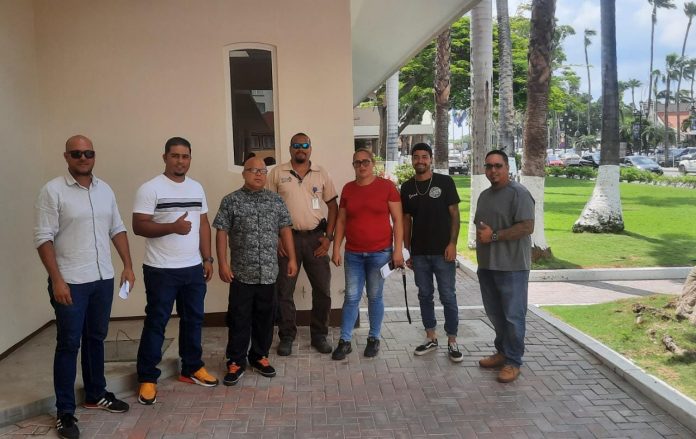 Aruban minister of Nature, Transport, Integrity and Older Persons Affairs, Mr. Ursell Arends last Wednesday met with various animal farmers on Aruba.
During this encounter, the farmers expressed their worries, discussing various topics like dogs on the streets that attack their livestock, problems with theft of livestock like goats, and how to make registration at DLVV (Agriculture, Livestock and Fisheries and Market Halls Directorate) easier and more accessible.
"We are very happy to be able to sit down today with animal farmers in Aruba", minister Arends started saying. "We thank them also for organizing themselves in order to bring forward their worries, which give us an insight on the problems that they are facing, and also to see where we can give our cooperation. As a ministry, we are sure that we will be do our utmost effort to come with concrete solutions for this sector, which contributes to food security in Aruba."
An agreement was made to continue meeting with the group, and to deal with their worries in coordination with DLVV (Santa Rosa) in order to introduce structural solutions.
The ministry of Nature commends every farmer who contributes to the primary sector of Aruba, and our entire community, and for this reason is willing to give the cooperation of the ministry wherever it is possible, according to a press release.