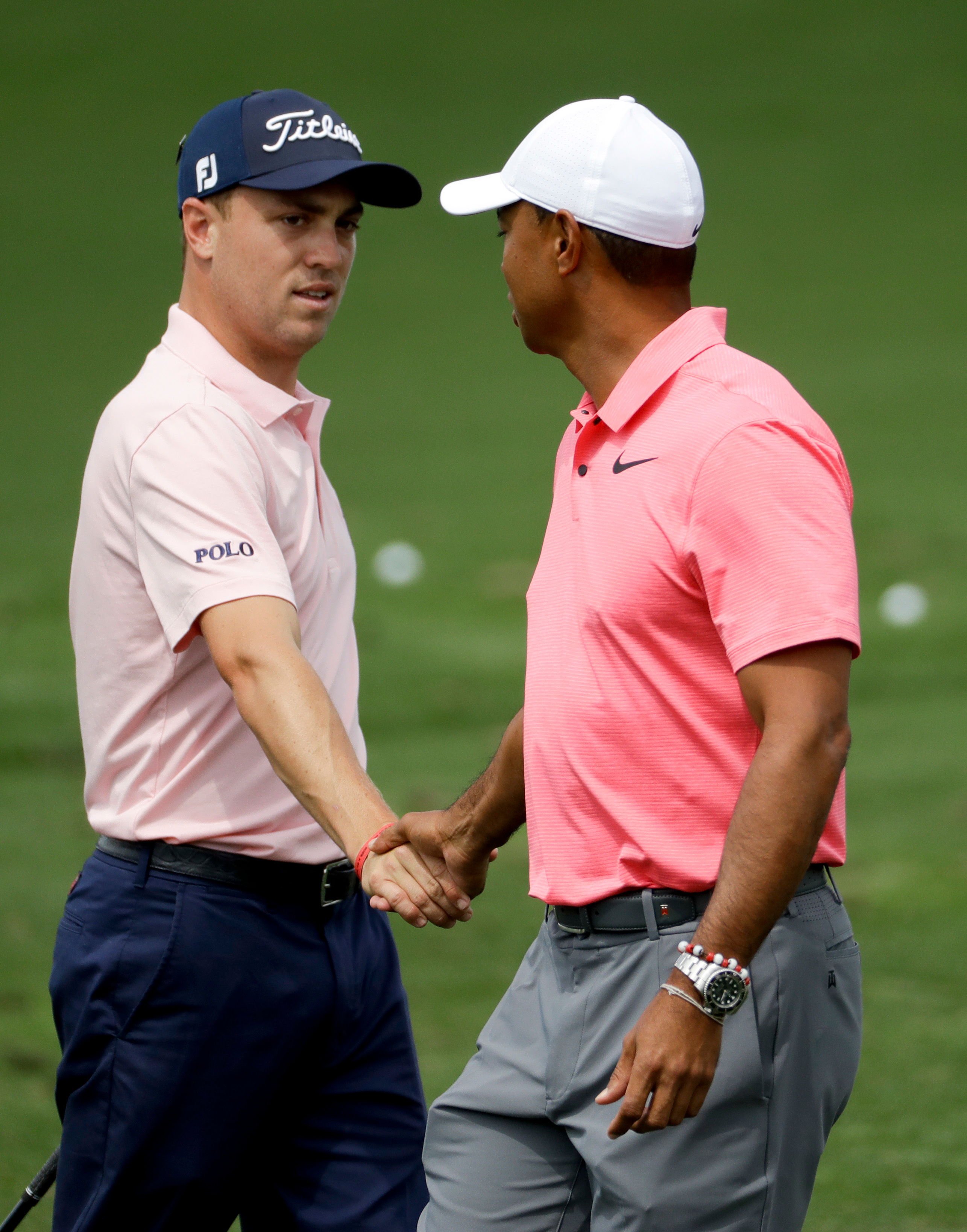 By DOUG FERGUSON
 AP Golf Writer
The PGA Tour began the second half of the season at the Texas Open, with Andrew Landry becoming the seventh first-time winner. Never mind that it feels as though the season is just getting started. Still to come are three majors and The Players Championship. Not to be overlooked are the FedEx Cup playoffs. Quibble about points and prestige, but they deliver four tournaments over five weeks of the top available players. Most sports prefer to become more relevant the closer they get to the finish line, so that's one benefit of the PGA Tour's wraparound season.
The opening 22 weeks featured one major and three World Golf Championships, one of them in Shanghai last October, the other two in March separated by two weeks. Justin Thomas, Bubba Watson and Patton Kizzire are multiple winners. Dustin Johnson should be. Jordan Spieth would settle for one victory at this point. The first half did a good job setting the table for what should be a compelling five months.

BATTLE FOR NO. 1
Not long after Dustin Johnson closed with a 67 at the RBC Heritage, he left for the Bahamas as part of a three-week break. His tie for 16th at Hilton Head was important. It assured Johnson of staying at No. 1 for a few more weeks, but maybe not by the time he returns at TPC. He will be No. 1 for at least 62 weeks, significant in that only three other players have stayed atop the world ranking longer since it began in 1986 — Nick Faldo (81 weeks), Greg Norman (96 weeks) and Tiger Woods (264 weeks and 281 weeks).
It might not last much longer. Thomas, who could have replaced Johnson by winning his semifinal match in the Dell Technologies Match Play, gets another chance next week at the Wells Fargo Championship. That's at Quail Hollow, where Thomas won the PGA Championship last summer. Jon Rahm also had a chance to get to No. 1 in January until a 75-77 weekend at Torrey Pines. With so many big tournaments coming up, a half-dozen players are in the mix for No. 1 by the end of the season.
BEST SEASON
Patrick Reed can easily claim this because of that green jacket he loves to (and should) show off. Winning the Masters makes it a great year no matter what else happens, and Reed will have a hard time topping this one even if he wins all five Ryder Cup matches in France.
Three others are worthy of consideration. Thomas faced a most difficult encore after he won five times last season, including his first major, the PGA Championship, and the FedEx Cup. He has backed it up so far with two victories. One of them was the Honda Classic, where he made two birdies on the par-5 18th — with a wedge to force a playoff, and with a 5-wood to set up the win.
Watson won against two strong fields at Riviera and Match Play. Kizzire won't get as much recognition from winning at the OHL Classic at Mayakoba in the fall and the Sony Open in January. But he went head-to-head in beating Rickie Fowler in Mexico and won a six-hole playoff on Oahu. In a rarity, he won twice in a season while ranked outside the top 100 in the
world.
TIGER ANNIVERSARY
One year ago, the Texas Open was the same week Woods had his fourth back surgery, and all sorts of speculation followed. Would he ever play again? Did he even want to play again? And if he did, how much would fusion surgery limit him? The answers: Yes, yes and not much.
He recorded a swing speed of 129 mph. He was runner-up by one shot at the Valspar Championship. A year ago, no one would have been surprised if he missed the Masters. Instead, the surprise was that he didn't break par until Sunday and tied for 32nd. Interesting about Woods at this point in the season is that he played three of his six tournaments on courses where he has never won.
THE REVIVALS
Even as the PGA Tour gets younger, five players in their 40s managed to win. Phil Mickelson tops the list. Ian Poulter isn't too far behind. His victory drought approaching five years, Mickelson was on the verge of falling out of the top 50 in the world for the first time in 25 years when he ran off four consecutive top 10s, the last one a playoff victory in the Mexico Championship. Poulter had gone more than six years without a win, would have lost his full PGA Tour card last year except for a clerical error and then was told at the Dell Match Play that he was in the Masters, when in fact he needed to win one more match (which he lost badly). Poulter opened with a 73 the following week in Houston, answered with rounds of 64-65, made a 30-foot birdie putt on the 18th to force a playoff and won on the first extra hole to get into the Masters. Those victories will go a long way in getting Mickelson and Poulter to France in the fall as captain's picks if they don't qualify for their Ryder Cup teams. But it's early. Even though one half of the season is gone, the bigger half is coming up.