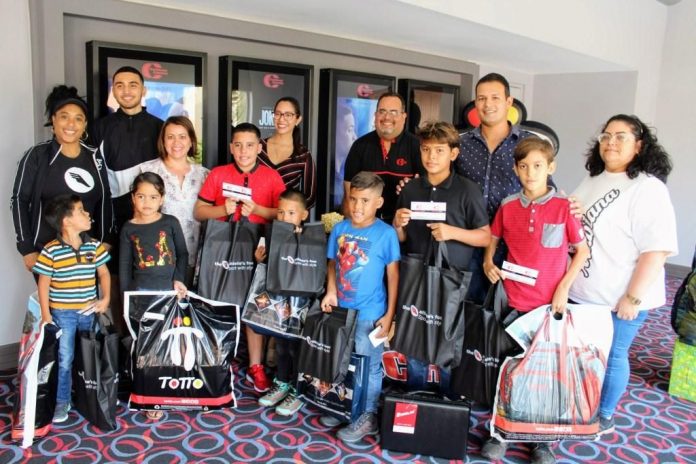 Paseo Herencia is known for focusing on the culture of Aruba and supporting our local athletes and artists. In addition to this Paseo Herencia also contributes to our community and for five years already they have been active with the project "The gift of education". This year they partner up with their tenants Caribbean Cinemas VIP Paseo Herencia, The Athlete's Foot, Totto and Arubiana Tours & Activities.
This project started five years ago with ten children with the goal to help pay school fees for these kids and by contributing in their education. This way they will have the opportunity to succeed in achieving their goal to advance in education despite of their financial situation.
Paseo Herencia believes solidly in a good education and will stay firm behind this. Once you have your education no one can take this away from you and your dreams can be reached. One of the requirements of this program is that while these kids keep successfully passing their classes they will continue receiving financial support from Paseo Herencia and can continue with their study in Aruba.
Last Wednesday the children were invited at Caribbean Cinemas VIP Paseo Herencia to hand over all the back to school supplies. Paseo Herencia wishes all students and teachers a successful start of a new school year.q