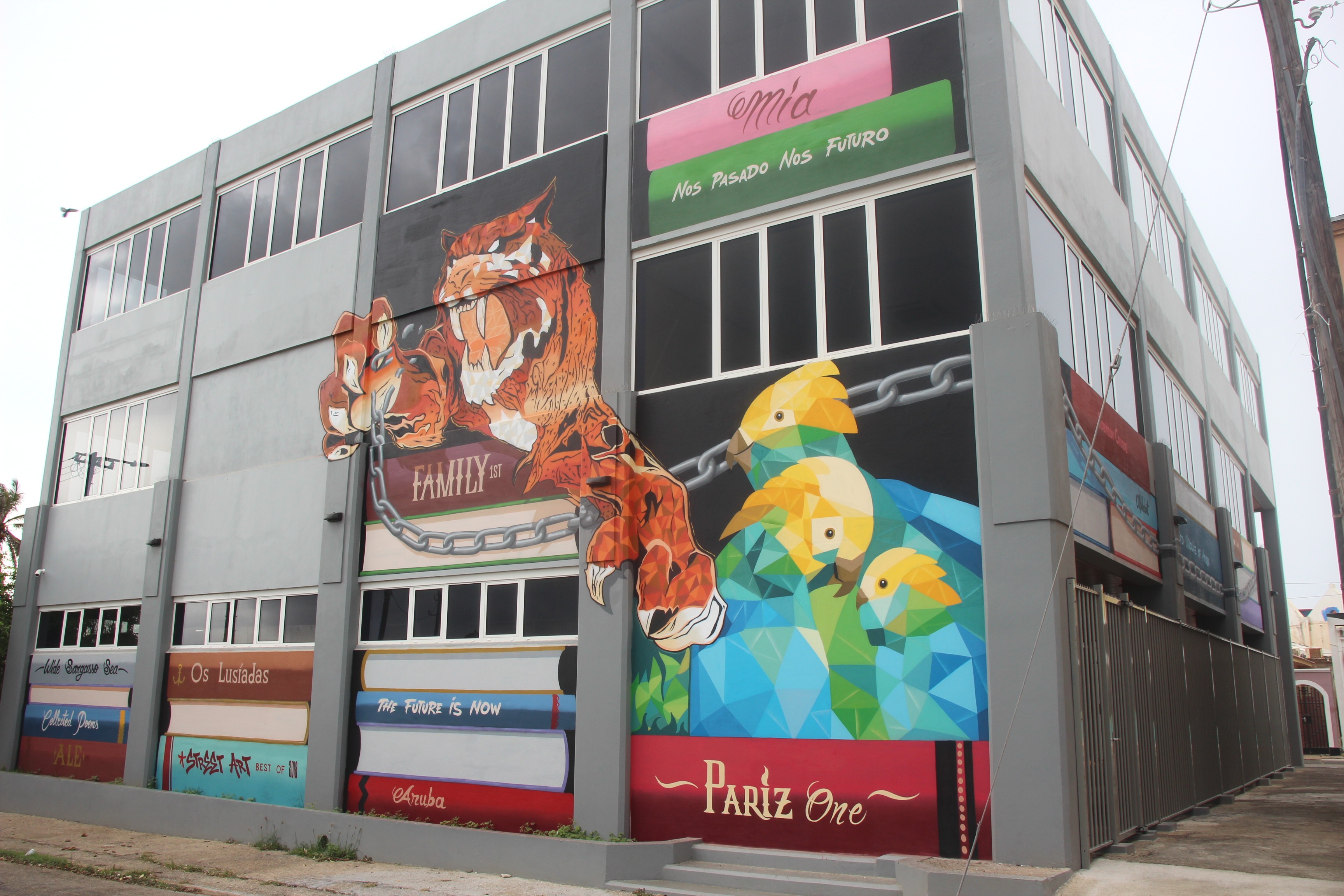 SAN NICOLAS — The National Library in San Nicolas celebrates the re-opening of their newly renovated building with an Open House to the public. This will take place on Thursday, March 21st, 2019.
You will be able to view a great collection of books, experience all the services they provide, and get to know the wonderful staff and admire the extraordinary murals on the building.
The National Library in San Nicolas is open on Mondays, Wednesdays and Fridays from 8:00am until 5:00pm and on Tuesdays and Thursdays from 8:00am until 7:00pm.
Management of the National Library of Aruba would like to extend a cordial invitation to their members and visitors to the Open House. For more information visit their website: www.bibliotecanacional.aw.