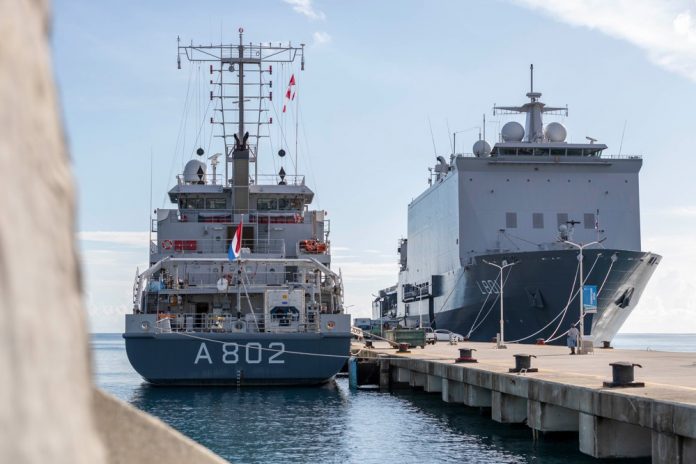 Last week the hydrographic survey vessel Zr. Ms. Snellius started the ocean crossing from the Caribbean to home port Den Helder. The hydrographic survey vessel has checked the current sea charts for the past three months. This is done using a sonar. With that, the seabed around the Caribbean islands has been mapped out again. In addition, the crew of the Snellius used equipment to detect potentially dangerous objects on the seabed for shipping. The ship and her crew are expected to be back in the Netherlands for Christmas.
The majority of the voyage has sailed the Snellius around Sint Maarten, Sint Eustatius, Saba and the Saba Bank. In the last weeks of her journey, the ship made recordings at Aruba, Curacao and Bonaire. The work in this area was mainly focused on the ports and the associated approach routes for ships.
In addition to recording tasks, the Snellius – together with Zr. Ms. Johan de Witt – also provided emergency relief in the Bahamas in September after this island was hit by Hurricane Dorian. From the Snellius, the approach routes of the various ports in the Bahamas have been explored for the Johan de Witt landing craft.
Zr. Ms. Snellius is a hydrographic survey vessel. The ship has advanced sonar equipment with which the seabed can be mapped. In this way, nautical charts can be made and coastal areas can be mapped. The navy thus contributes to navigating safely through the waters of the Dutch kingdom.q