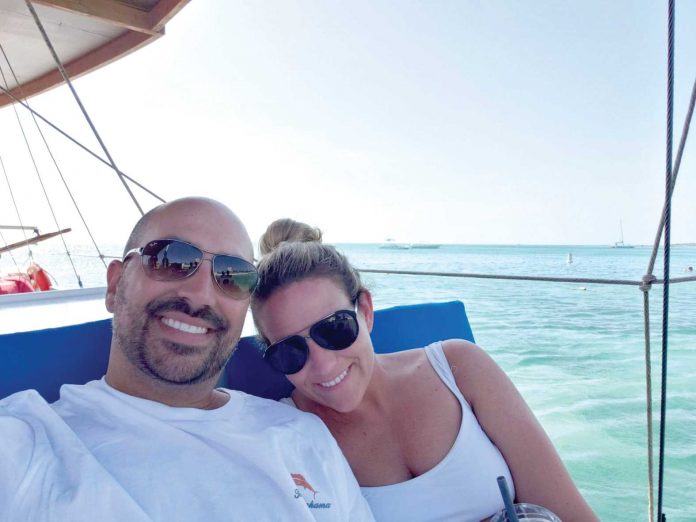 Aruba Today welcomes readers to participate in our newspaper. Now that we are open to visitors again after the three months of lockdown we are all ears to hear about you. How do you feel to be back or maybe this is your first time in Aruba? Let us know! Send us a picture and tell us about your experience because we love to share this with our readers.
What do you do?
It's easy. Mail us your vacation picture(s) together with your Aruba story (Email: news@arubatoday.com) and we will publish this in our newspaper. This for sure is a great vacation memory to take home with you.
For today's newspaper we received this great pictures and wonderful words from Lauren Kostantin.
"My Aruba story started only a few years ago. I went for a long weekend on a getaway and fell in love with the island and knew I would always return. Since then I have been fortunate enough to return a few times a year with my family and great friends.  We recently purchased at Playa Linda and I can't wait to get back. The kindness of all the locals makes me feel so special and right at home. The local restaurants are out of this world, the food is amazing and they always remember my name. My days start early, about 0400 to enjoy the sunrise and to grab my favorite chickee of course. Breakfast at Eduardos is a daily ritual and if I'm really hungry I go to either Salt & Peppers or Chicken and Lobster, they are both amazing. The Bloody Marys at Scotts Brats are a must as well. The VIP morning snorkel on the Blue Melody has become a tradition, the grilled cheese is out of this world! Aruba would not be the same without them.
The breath taking beauty of the beaches are heaven to me, my eyes have never seen such shades of blue. In the evenings it's so wonderful to walk out of your resort at night and go out into town to eat, dance and shop. I feel safer on the island than I do at home. I could go on for days…
Thank you for sharing paradise with me."