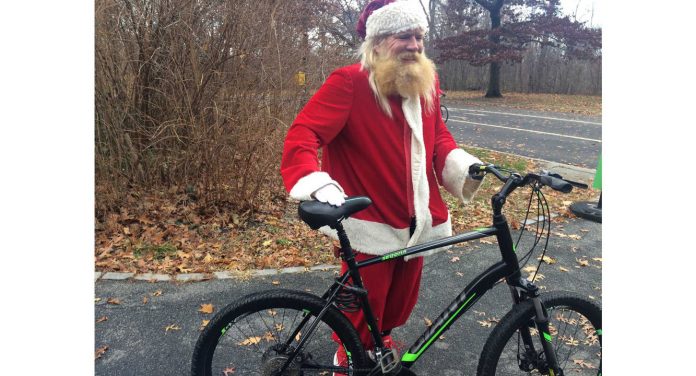 Aruba Today welcomes readers to participate in our newspaper. Now that we are open to visitors again after the three months of lockdown we are all ears to know about you. How do you feel to be back or maybe this is your first time in Aruba? Let us know! Send us a picture and tell us about your experience because we love to share this with our readers.
What do you do?
It's easy. Mail us your vacation picture(s) together with your Aruba story (Email: news@arubatoday.com) and we will publish this in our newspaper. This for sure is a great vacation memory to take home with you.
——————————————————————————————————————————-
For today's newspaper we received this great pictures and wonderful words from Scott L:
"In 2007, I had the opportunity to spend three weeks in Aruba as a 'real-bearded' Santa Claus, and that experience had a huge impact on both my life and work.  Since that time, I have been working on trying to kick start a campaign that would help redefine the image of Santa Claus into a better tool to help sick kids. Have a look at this link to know more:
https://www.liherald.com/seaford/stories/local-santa-redefines-fat-man-image,121117
This was from a local newspaper in my area last year, and explains more about the work I am trying to do. I would love to ask a couple of questions:
Could the island of Aruba benefit from a campaign that had a portion of all sales using the image of Santa go towards charity…?
Does it make any difference that this campaign is being started by a 'Santa' that got his start in Aruba?
I was just a visitor for a short time in Aruba years ago, but again, the impact it had on my life was great.  If you have any interest, I would love to explain more.
Happy HO HO Holidays"
——————————————————————————————————————————-