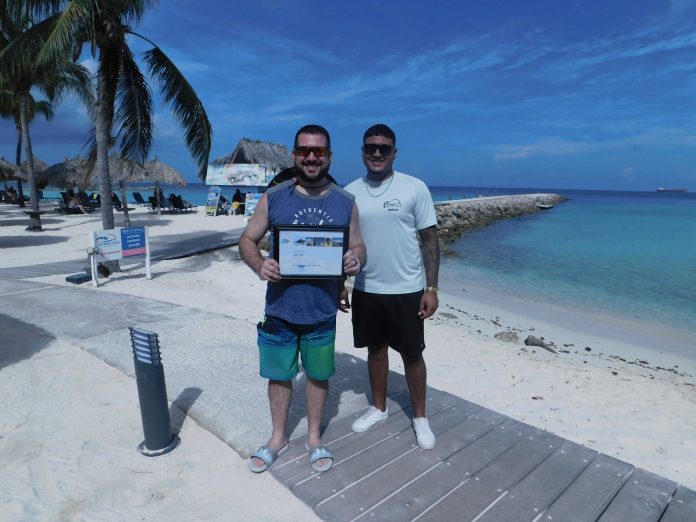 Recently the Aruba Tourism Authority honored the Distinguished Visitors of Aruba as a token of appreciation for visiting the island for more than years and more consecutive years.
The honoree was:
Mr. John Price, resident of Connecticut USA.
Marouska Heyliger representing the Aruba Tourism Authority together with the members of Divi Phoenix Aruba bestowed the certificate to the honoree together with some presents and thanked him for choosing Aruba as their vacation destination and as their home away from home for so many years on behalf of the Government of Aruba.
Price stated that the reason for coming back to Aruba are:
The warm inviting sun
The gracious treatment from everyone
The Sea & Climate
My wife took me there, first out of country visit