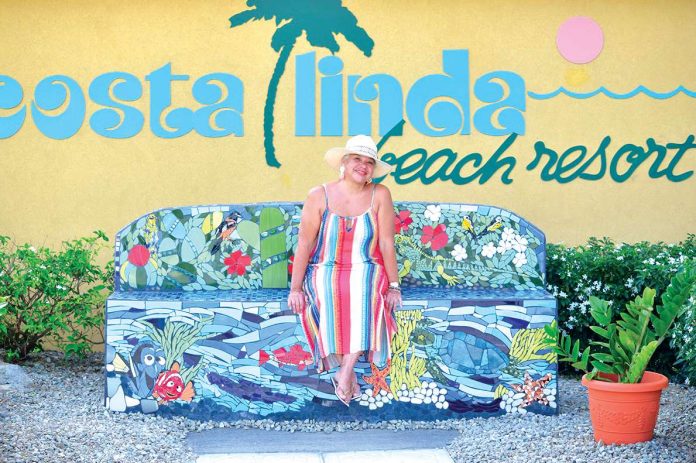 Costa Linda unveiled its own Mosaic Bench from Artist Omaira Silva of Mosiac Art Studio of Aruba which is displayed right by the lobby entrance. The design was chosen by Costa Linda and inspired by nature and the flora and fauna of Aruba, all of what forms part of Costa Linda.
Elements present on the bench are the Cactus, Aloe plant, Trupiaal, Hummingbird, Iguana and the Sea Turtle to name a few.
Omaira is a self-taught Mosaic Artist with many hours of Mosaic training and workshop experience in Mallorca, Spain. She specializes in Murals, applying the indirect method, and Ground Mosaic projects applying the direct method using Ceramic Tiles.
The bench was unveiled in a small ceremony on August 16, 2023 in the presence of local Board Members, Management of Costa Linda, owners, guests, and Omaira.
With the Costa Linda logo in the background, this bench is now a perfect photo spot to take treasured pictures of you and your family on vacation.