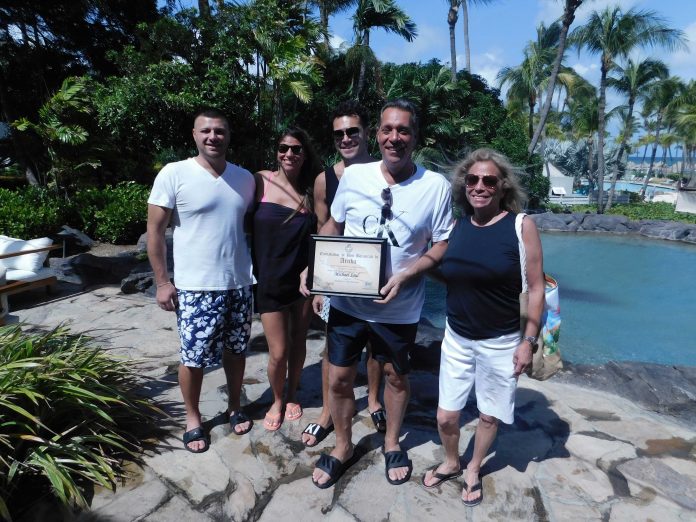 Recently the Aruba Tourism Authority had the pleasure of honoring a very important guests of Hilton Hotel as a Goodwill Ambassador of Aruba . This guest has been coming to Aruba for many years consecutively. 
The honoree was Mr. Michael Saul, resident of Staten Island New York.
Marouska Heyliger, representative of the Aruba Tourism Authority and on behalf of the Government of Aruba, together with members of Hilton Hotel bestowed the certificate to the Ambassador and handed some presents to the honorees and thanked him for choosing Aruba as his vacation destination and as his home away from home for so many years.
Top reasons for returning to his beloved island are:
The warm inviting sun
The gracious treatment from everyone
The Sea & Climate
Amazing People