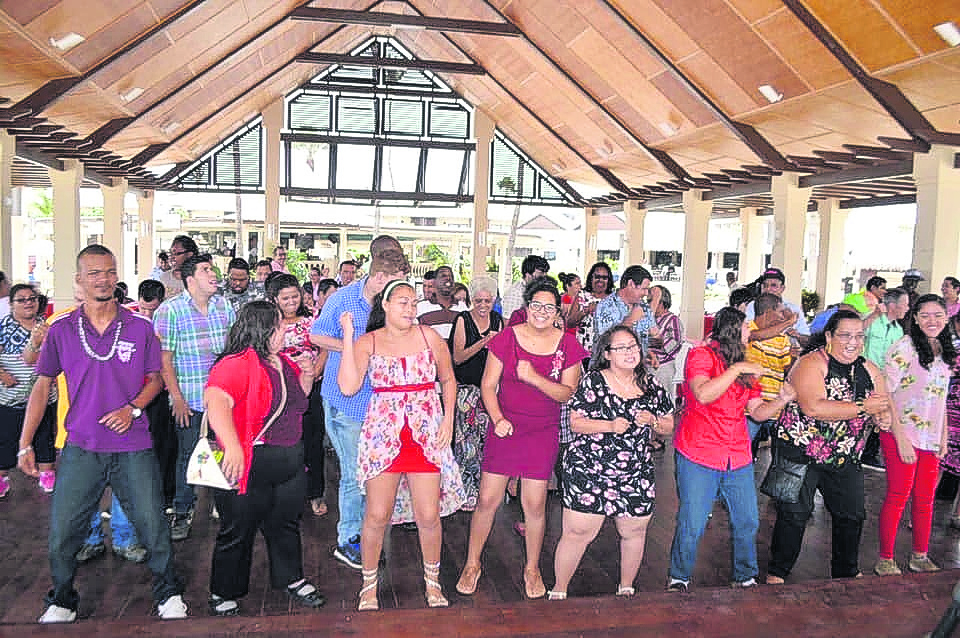 EAGLE BEACH — On Monday December 3 Plataforma pa Persona cu Limitacion (PPL), freely translated Platform for Limited Persons, organized a fun talent show together with Stichting Verstandelijke Gehandicapten Aruba (SVGA)  or Foundation for the Mentally Limited, in honor of the International Day for Limited Persons.
During the event, Shaline Leon Human Resource Manager at the intimate boutique resort received the honorable PPL-Award 2018 in recognition of the activities organized by Manchebo Beach Resort & Spa. In addition to the difference the resort makes in the lives of the people with limitation working for the property according to Cyndi Kelly-Mathila President of the PPL organization.
In April 2018 the boutique resort organized a special luncheon in cooperation with SVGA. The SVGA which is the organization who helps mentally disabled people with social activities, personal development and studies. During the fun filled luncheon the people enjoyed the festivities in the beautiful beach pavilion. The intimate boutique resort welcomed approximately 300 people spread over two days.
Manchebo is deeply rooted in community and social endeavors throughout Aruba. Local causes and charitable organizations are supported through hosting events, participating in community programs, sponsorships, donations and many hours of volunteer time from the entire Manchebo team.
To stay up to date on the latest news at Manchebo visit Facebook.com/Manchebobeach