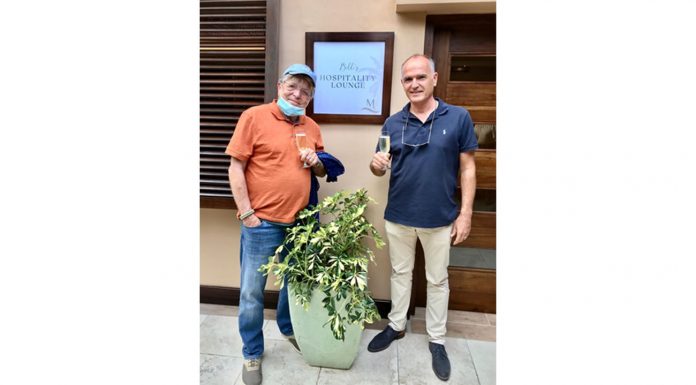 The intimate boutique resort recently opened a brand-new Hospitality Lounge in the rejuvenated and spacious open-air lobby.
During past year's downtime Manchebo went full force with a complete redesign of its welcome experience including a newly designed Hospitality Lounge. The spacious room, which used to be the gift store, was designed by interior design company Adriana Hoyos and Hoy Stark Architects. The décor has a contemporary, yet relaxing and cozy feel with unique photographs of Aruba's and Manchebo's history and artwork by local renowned artist Elisa Lejuez.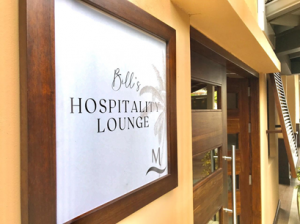 "Bill's Hospitality Lounge" is named after Bill Crona, chairman of the resort's board and leader of the resort's recent rejuvenation journey. The chic and tasteful lounge serves as a relaxing area, a place to refresh for a late flight or to get some work done, all in an inviting ambience. "This lounge adds another level of boutique luxury to the property as our guests love to be pampered at their home away from home on majestic Eagle Beach." says Edgar Roelofs, general manager of Manchebo Beach Resort & Spa.
Nestled on Aruba's Eagle Beach for almost 55 years the 72-room luxury boutique resort is renowned for offering romantic, rejuvenating, and culinary vacation experiences to its clientele. Visit their website: www.manchebo.com for more information.