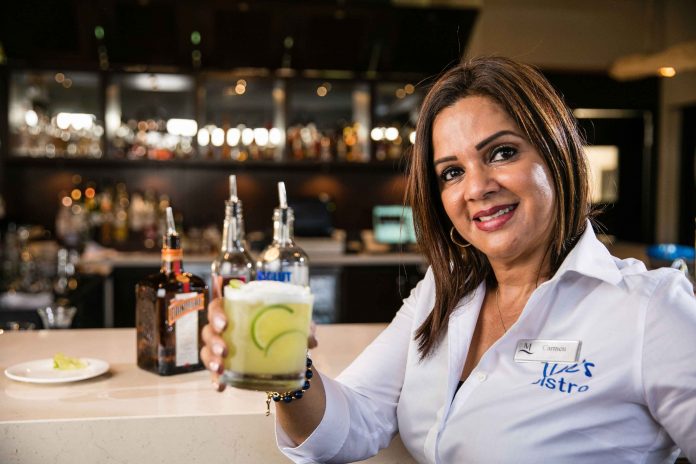 There is no arguing whether to dine at a trendy, untraditional venue or enjoying the classic mood because at Manchebo you get it all in one. Ike's Bistro and The chophouse at Manchebo Beach Resort & Spa have an amazing Thanksgiving Dinner featuring your classic Thanksgiving dishes, while contemporary menu options shake it up.
You can't beat the classics but for sure add modern twist options. Try new takes on Thanksgiving dishes or stick with the old time favorite. The covered patio of Ike's Bistro will be your home for the family gathering, your host to this special, thankful evening and your comfort zone to indulge in culinary highlights. It is all about the feel this night and the resort has everything you need for a fabulous feast. Just gaze over the pool and palm trees and let Aruba's breeze take you away to a journey with the delicacies of Chef Sandro Herold.
A wide variety of options
You have the option between a 4-course Tasting Menu for only $ 50 and a 3-course Tasting Menu for only $45, served with a complimentary cup of coffee or tea. Indeed: great bang for the buck.
You will start off with a soft Cream of Pumpkin with a hint of cinnamon served with homemade warm bread rolls and butter, followed by a selection of appetizers: Waldorf Salad (Apples, walnuts, grapes, and refreshing celery dressed in chef's special mayonnaise dressing served over locally-grown gourmet lettuce) or Fried Brie Bites (Crisp gourmet lettuce topped with fried brie, cranberry sauce, radish, cherry tomato and candied walnuts).
The main course offers wonderful choices such as, Roasted Turkey Breast Platter (a juicy oven roasted turkey breast, creamy potato gratin, red wine-stewed pear, Brussel sprouts and a delightful cranberry gravy sauce) and Holiday Seafood Casserole (Snapper, clams, mussels, shrimp, and calamari slowly simmered in a creamy garlic sauce, served over linguini pasta & melted cheese) or Honey Glazed Duck Breast (Crispy skin on duck breast, creamy potato gratin, red wine-stewed pear, Brussel sprouts and a delightful cranberry gravy sauce) or 8 oz. Churrasco & Chimichurri (The Thanksgiving version of our famous churrasco steak, grilled to perfection and is served with steamed baby potatoes, market vegetables & chimichurri sauce). Pick a heavenly dessert like Pecan Pie served warm with vanilla ice cream or Carrot Cake served with candied walnut and vanilla ice cream.
The restaurant naturally lends itself to social distancing as it is open-air, set perfectly by the tropical pool. Ike's Bistro and The Chophouse have an established name on the island for its excellent food and highly-rated service level. Come over to celebrate your Thanksgiving and create a lifetime memory.
Manchebo Beach Resort & Spa is waiting on you!
Reserve your Seat: Tel: +297 522 3444 | Email: ikesbistro@manchebo.com