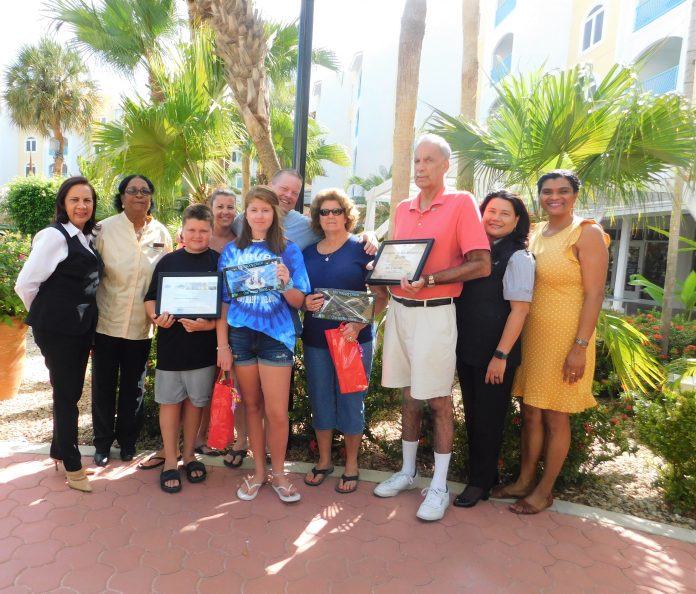 Recently, the Aruba Tourism Authority representative Marouska Heyliger had the great pleasure in honoring many loyal Aruba visitors with their distinctive certificates. These certificates are a way to say "Masha Danki" for continuously choosing Aruba as a favorite vacation destination. The titles are as following: 10+ years   "Distinguished Visitor" and 20+ years "Goodwill Ambassador".
Honored as Distinguished Visitors were Lawrence and Michelle Crosby from Massachusetts.
Ronald and Linda Solimini from Massachusetts also received the honoring of Goodwill Ambassadors.
The family loves coming to the island for years for its friendly people, beautiful beaches, great weather and family time. q