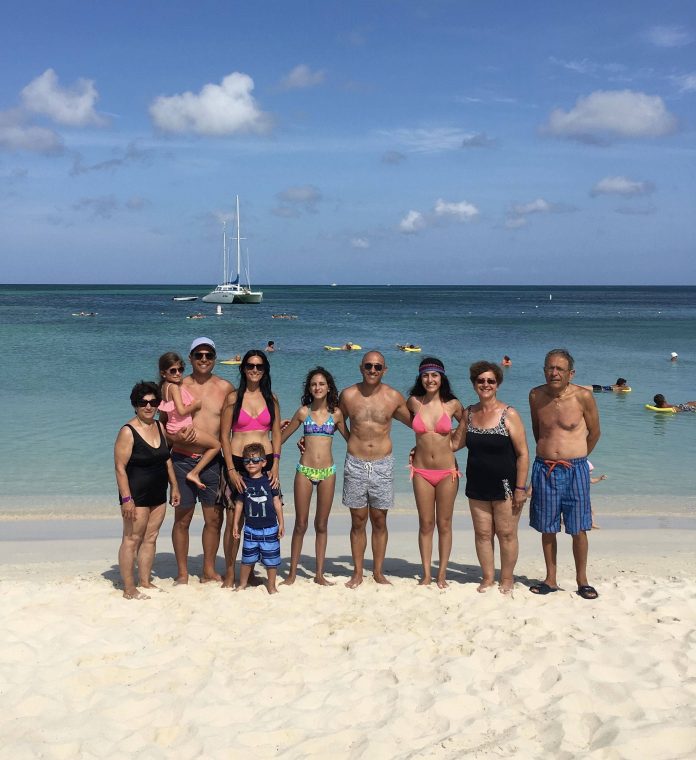 Aruba Today welcomes readers to participate in our newspaper. Now that we are open to visitors again after the three months of lockdown we are all ears to hear about you. How do you feel to be back or maybe this is your first time in Aruba? Let us know! Send us a picture and tell us about your experience because we love to share this with our readers.
What do you do?
It's easy. Mail us your vacation picture(s) together with completing the sentence: Aruba to me is …….. (Email: news@arubatoday.com) and we will publish this in our newspaper. This for sure is a great vacation memory to take home with you.
For today's newspaper we received a great picture from Fernando Crupi, Markham – Canada. He says:
"Aruba is the greatest place on earth. My wife and I first travelled to Aruba from Canada for our honeymoon over 14 years ago. Everything about Aruba is special… the sun, the sand, the breeze, the cuisine and of course the amazing people. We have been back almost every year since our honeymoon and have made wonderful memories for our family. Our children love it too! We have also made many friends that we are so grateful we have met and know will be friends forever. We were scheduled to arrive on the island once again on April 26, 2020 but as for many COVID had other plans. Although this was the case we know we will be back some day again…
What does Aruba mean to me?
Aruba is love
Aruba is family
Aruba is friendship
Aruba is romance
Aruba is happiness
ARUBA IS PARADISE!"
Please do note: By submitting photos, text or any other materials, you give permission to The Aruba Today Newspaper, Caribbean Speed Printers and any of its affiliated companies to use said materials, as well as names, likeness, etc. for promotional purposes without compensation.
Last but not least: check out our website and Facebook page! Thank you for supporting our free newspaper, we strive to make you a happy reader every day again.