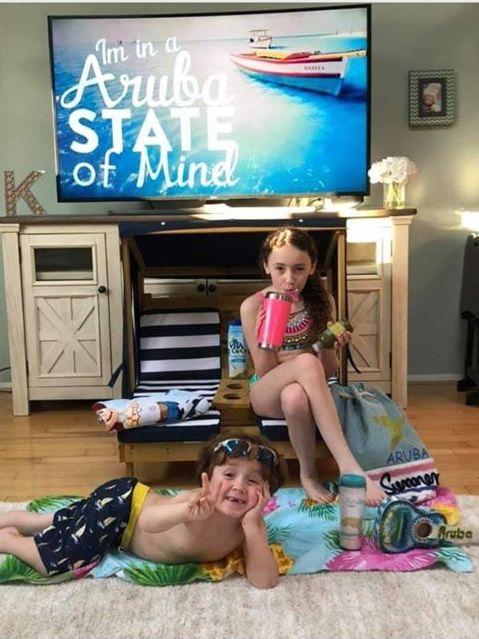 In these difficult times we reach out to our friends abroad who were supposed to spend their tropical vacation on Aruba or who had to break up their vacation due to the COVID-19 situation. Aruba Today invites you to send us your picture and words expressing your memory of our island or your dream vacation for the future.
Send us your picture(s) together with completing the sentence: Aruba to me is …….. (Email: news@arubatoday.com). Please do note: By submitting photos, text or any other materials, you give permission to The Aruba Today newspaper, Caribbean Speed Printers and any of its affiliated companies to use said materials, as well as names, likeness, etc. for promotional purposes without compensation.
Today we share a great picture from Gail Guarini (U.S.A.). She writes:
"We miss our home away from home! Hope to be at our one Happy Island real soon. Prayers sent to our Aruba family."
Last but not least: check out our website and Facebook page! Thank you for supporting our free newspaper, we strive to make you a happy reader every day again and look forward to have you here with us soon again! Stay healthy and keep safe!