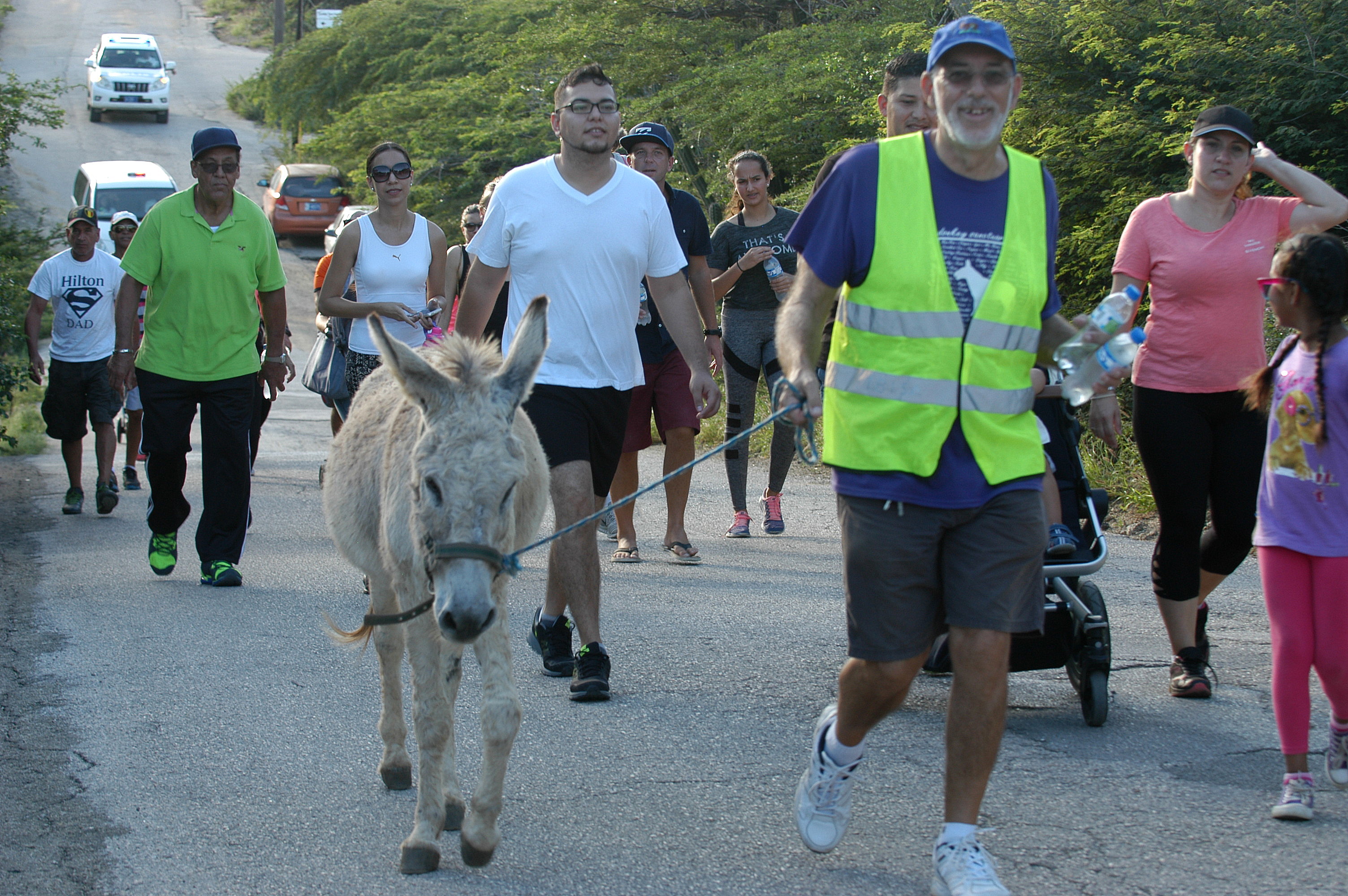 BRINGAMOSA – Visitors and locals: this is your chance. On Saturday, January 20, the Aruba Donkey Sanctuary organizes its 13th annual fundraising walk, which has become legendary by now. Together with donkeys Diva, Simba and Igor, young and old can walk, jog or run through the beautiful Aruban countryside. It is a lovely, hill-studded 5 K walk (or a bit more). You will love it!
The route starts at the new Donkey Sanctuary at Bringamosa. Participants are directed via Boton, Jan Flemming and the Frenchman's Pass back to Bringamosa. Along the way there is a watering point and at the finish there is the customary fruit, sponsored as always by Super Food. All participants will receive a lovely gift courtesy of Matthews Restaurant.
The start of the Walk is at 5 pm; registration takes place starting at 4 – both at the new sanctuary at Bringamosa. For just 10 florins you will be athletically active and you support the 130-plus donkeys of the Sanctuary.
Should you need more information, please call the Sanctuary at 593 2933; everyone will be pleased to hear or see you.