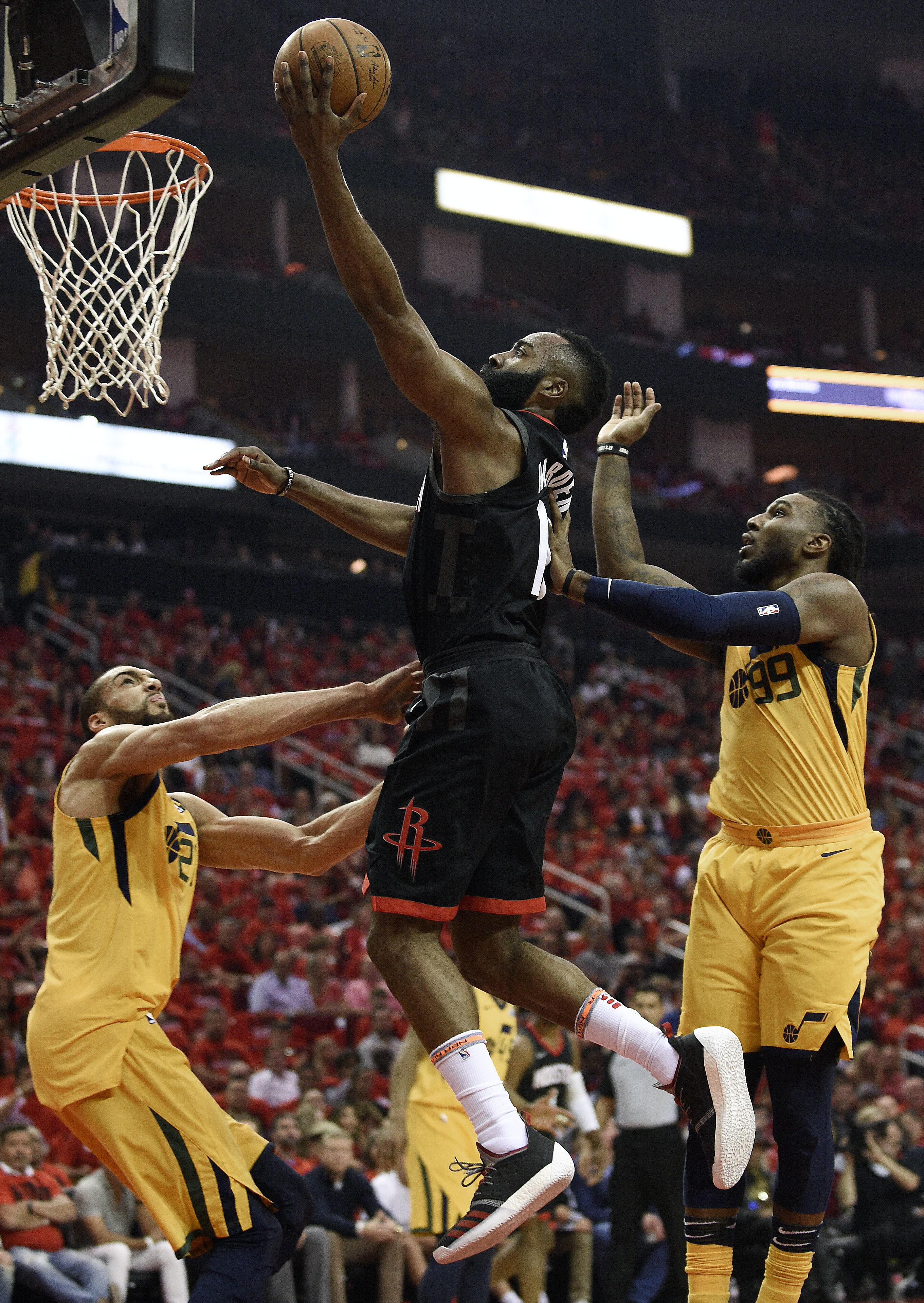 By The Associated Press
CLEVELAND (AP) — LeBron James scored 45 points and got some needed help in Game 7 to stay unbeaten in the opening round of the playoffs, leading the Cleveland Cavaliers to a 105-101 win over the Indiana Pacers, who pushed the game's best player to the limit. James improved to 13-0 in the first round and kept Cleveland's strange season alive — for the time being. It took everything James and the Cavs had to hold off the Pacers, who were swept by Cleveland a year ago and came in confident after a 34-point win in Game 6.
The Cavs will open the conference semifinals on Tuesday at top-seeded Toronto. James played 43 minutes, leaving late in the third quarter and heading straight to the locker room to be treated for cramps. The 33-year-old was going to leave it all on the floor in what some Cleveland fans feared could have been his last game with the franchise.
Tristan Thompson made a rare start for the Cavs — Cleveland coach Tyronn Lue used his 34th different starting lineup this season — and added 15 points and 10 rebounds. Kevin Love made four 3-pointers, and George Hill returned after missing three games with back spasms to score 11 in 19 second-half minutes. Victor Oladipo scored 30 and Darren Collison had 23 for the Pacers.
ROCKETS 110, JAZZ 96
HOUSTON (AP) — James Harden scored 41 points and Houston raced out to a huge lead and sailed to a 110-96 win over Utah in Game 1 of the Western Conference semifinals.
Houston was up by 25 at halftime behind 34 points combined from Harden and Chris Paul. The Jazz, who didn't wrap up their first-round series with Oklahoma City until late Friday night, looked sluggish and struggled to keep pace with the energy of the top-seeded Rockets, who hadn't played since eliminating Minnesota on Wednesday.
It was Houston's fourth straight win by 10 or more points this postseason. Harden, who also had seven assists and eight rebounds, picked up where he left off in the regular season against the Jazz when he averaged 34.3 points, led by a 56-point performance in a 137-110 win in November. The Jazz got 21 points each from rookie Donovan Mitchell and Jae Crowder while playing without starting point guard Ricky Rubio, who sat with a strained left hamstring.