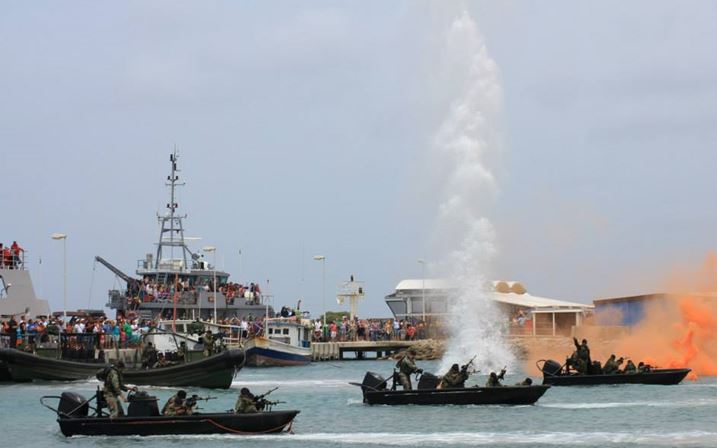 ORANJESTAD – May 1st is a national public holiday in Aruba like in many countries
worldwide: International Labor Day. This day is to celebrate the achievements of
workers. The United States organizes this day on The first Monday of September. All offices and most stores will be closed on Tuesday, except for the hotels and the
restaurants in the tourist zone with special permits.
Fun!
A great opportunity to experience something different is to visit the Open House at the
Dutch Marines base. Once a year they are open to the public and it may be considered as
one of the most popular events on the island. There will be all kind of activities for young
and old: zip line, food court, market, used car sale, live music, gun demonstration and
activities, RHIB boat rides, coast guard demonstrations, helicopter, lottery and so much
more. The event starts at 10 AM and continues until 4 PM. Go early to get the best out of
it, it is a lot of fun. More information can be gathered at Facebook:
Opendagmarinierskazerne.