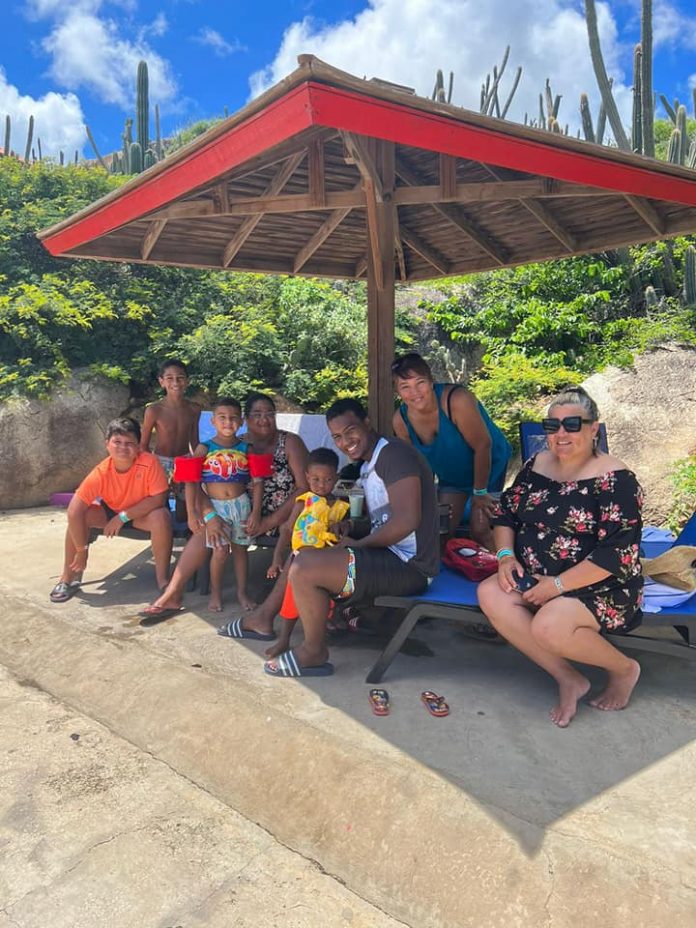 As part of a long-held tradition, interrupted for two years by the pandemic, La Cabana Beach Resort & Casino celebrated Family Day at the Aruba Waterpark, where the resort associates and their family members enjoyed the adrenaline pumping slides, water fountains, delicious food and great entertainment.
The occasion also served to celebrate four exemplary leaders who care for the resort, its external and internal colleagues; much-appreciated leaders who are loyal to the company, and who regularly contribute their talents to the organization, redefining passion and determination.
Leadership nominees included Karelis Charris, Front Office, and Manuel Castro, Food & Beverage, both nominees for Leader of the 2nd Quarter; Yseline "Aichel" Lynch, Activities, and Dave van der Veen, Loss Prevention, both nominees for Leader of the 3rd Quarter
It was a close call, but the two ultimate winners selected were Manuel Castro, for the 2nd quarter and Yseline "Aichel" Lynch, for the 3rd. Congratulations to all nominees and winners.
Keep on doing what you do. With your tireless efforts the resort continues to provide guests with happy and memorable vacations, in an environment where they feel appreciated, safe and always welcome.