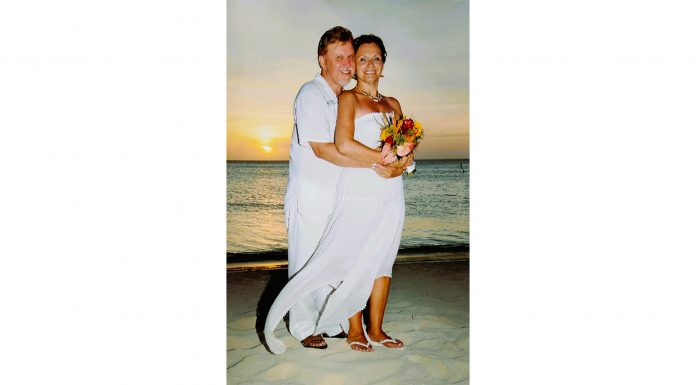 Mr. and Mrs. Walter Klepaski are celebrating their 15th wedding anniversary at the Playa Linda Beach Resort from June 17th to June 25th, where they were married on the beach June 13th, 2008. They have been timeshare owners at the Playa Linda since 2007.
Walter and Grace first vacationed at the Playa Linda in May of 2006 and immediately fell in love with the resort, the friendliness of the staff and all the beauty Aruba has to offer.
The Klepaski's reside in Pittston, Pennsylvania, retired in 2013, and have a blended family consisting of five children and nine grandchildren ranging in ages from 3 to 29. Their oldest grandson Christopher Cinti was married this year on June 4th and spent his honeymoon with his wife Allie at the Playa Linda.
Shown in the photo are Walter and Grace Klepaski on their wedding day on the beach at Playa Linda.