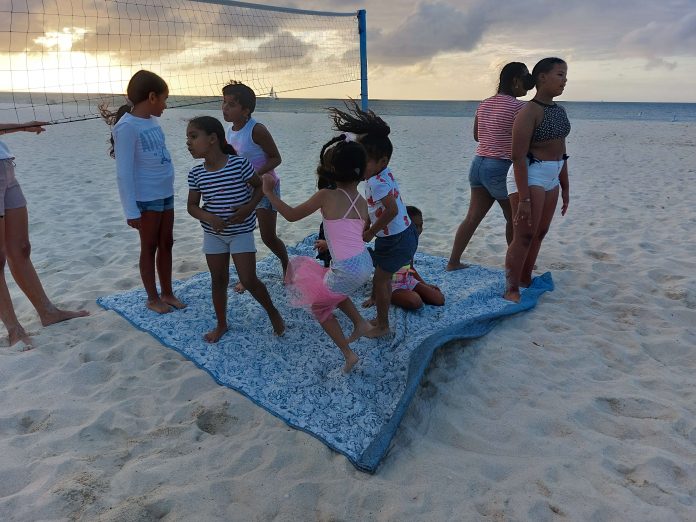 (Oranjestad)—For yesterday's Valentine's Day festivities, different schools, local business and organizations celebrated in different way. For this day, the Kids & Youth in Action Foundation invited its members for beach activities, where they played games, danced and enjoyed the global day of love.
The Kids & Youth in Action Foundation focuses on healthy activities for kids after school. The organization primarily consists of little girls 4 years of age and older, who showcase various dance styles all around the island. Kids & Youth in Action has been around for 30 years now, and is managed by Ms. Debra Boekhoudt. All year round, the organization is active in different presentations, activities and lessons for children.
Ariana Lake, member of Kids & Youth in Action and one of the organizers for the day's activities, shared with Bon Dia Aruba that the day was a success and that the children really enjoyed the activities.
"Our teacher gave us homework to organize this activity to help us with our organizational skills. We organized different games, including water games and games with balls or tubes. We also organized separate sets of games for younger and older children. I learned a lot from the experience," Lake said.