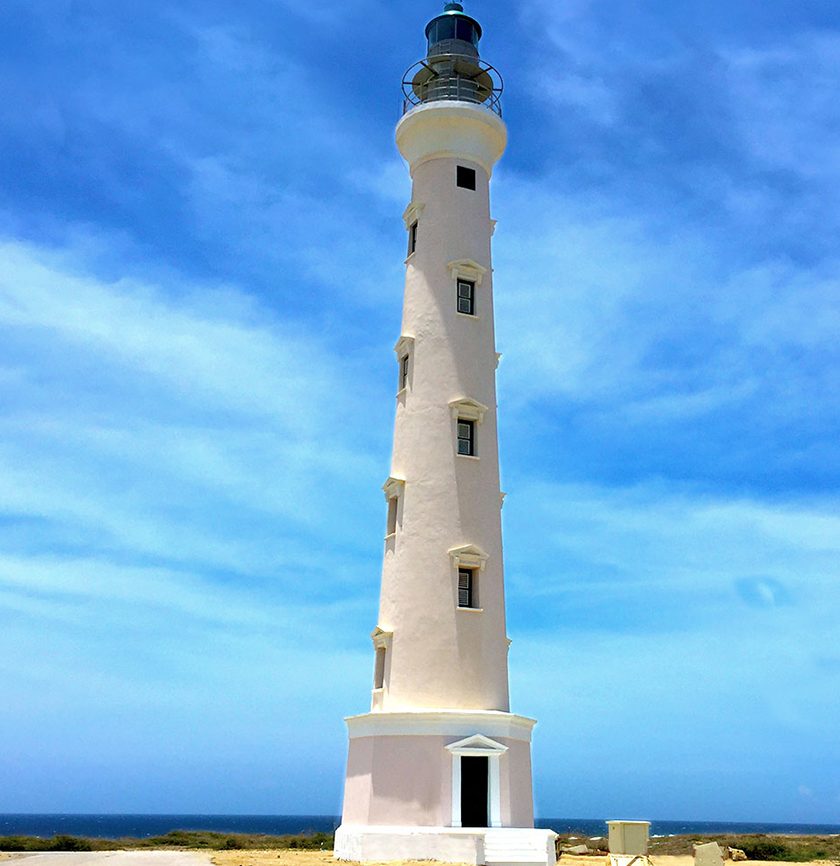 NOORD — The California Lighthouse is now official member of the United States Society of Lighthouses.
The United States Lighthouse Society is a non-profit, historical and educational organization incorporated to educate, inform, and entertain those who are interested in lighthouses, past and present.
For those who loves to visit the lighthouses when on vacation, the society created a passport program. The program gives enthusiasts the opportunity to help preserve the Lighthouses but also receive a stamp for their collection.
The Monumentsfund Aruba became a member of the society last year. The California Lighthouse is now also part of the passport program.
Aruba is the second country outside of the US to become a member of USLHS. Members can now visit the Lighthouse and received a California Lighthouse stamp in their USLHS passports. Visitors will be ask for a 1 dollar contribution for a stamp, thas will be used to help maintain the Lighthouse.
For more information and how to become a member visit: www.uslhs.org
And if you already have a passport just ask the Experitours guides at the Lighthouse for your stamp!