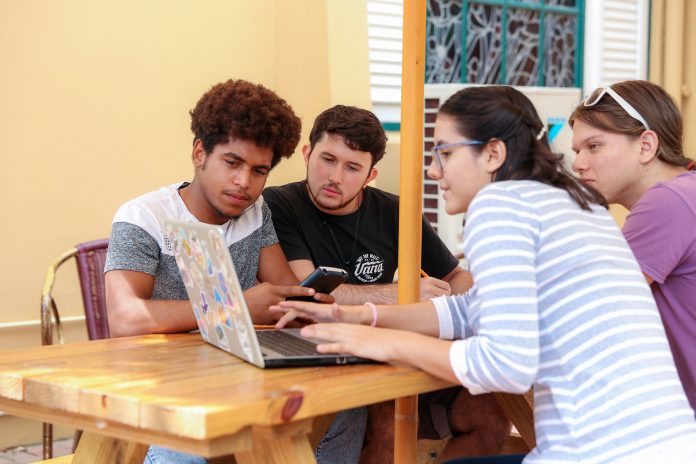 The University of Aruba offers three innovative BSc. programs in the Sustainable Islands Solutions through Science, Technology, Engineering and Mathematics: Bio-environmental Sciences; Information and Data Sciences; and Technology and Engineering.
The University of Aruba offers this program in cooperation with renowned partners such as the KU Leuven (Belgium). It focuses on sustainable development within the context of small islands states. This three year, 180 credit BA-STEM program is designed to prepare the next generation of engineers, analysts, policymakers and researchers for the challenges facing the achievement of sustainable development. It is based on a curriculum that combines a thorough and broad foundation in STEM-theory with applied practice in small island states.
In general, the graduates will qualify for BA-level positions in laboratories, industry, the public sector as well as environmental and developmental agencies. Due to the nature of the program, the graduates will have a background that is sufficiently broad to adapt to and develop in a wide variety of medium and high-level positions. The specialization will co-determine the graduates' competitiveness for more specialized positions.
The bachelor STEM with a focus on sustainable development in small island states offers a broad basis for participating candidates that allows the students to develop knowledge and skills in STEM fields as well as to specialize in one specific field of study. The diversification of the program is primarily rooted in international and regional exchange for lab-work, specialization and for fieldwork in collaboration with the UA's partners. Student mobility is key in achieving this diversification in the 180 credits program. The language of the program is English.
SISSTEM provides the (research) skills and disciplines, supported by its research center and laboratories, within the scope of achieving sustainable development with a focus on sustainable energies, bio-environmental awareness, sustainable technology, and engineering, as well as informatics and data sciences.
For more information visit their website: http://www.ua.aw/sisstem/. Send an email to stem@ua.aw and join in on their live Q&A session on Tuesday, May 19th at 3:00-3:3:30 PM.