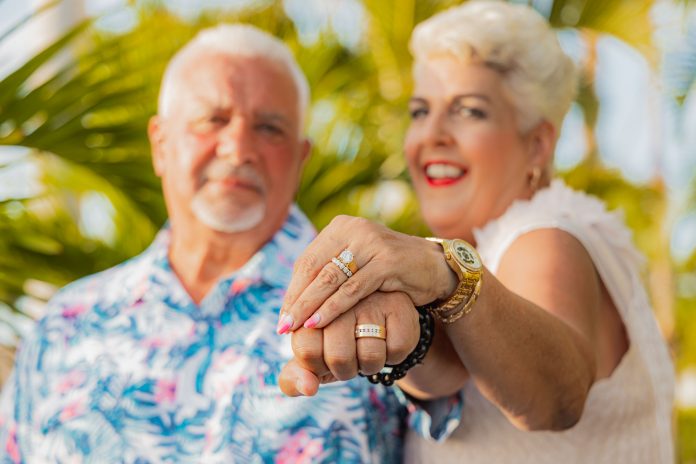 Joanne and John Pellegrino came to the only place on earth they could imagine to celebrate their 25th anniversary.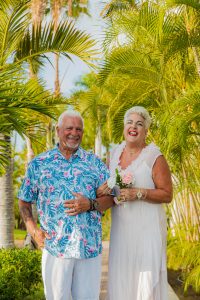 On May 17, 2023 at Renaissance Wind Creek Aruba Resort, Joanne and John strolled the property remembering the first time they traveled here together so many years ago. They walked out to the ocean, upon the bridge, to reaffirm the commitment they made to one another 25 years ago.
They honeymooned here and have visited every year since, and often twice a year. This is truly their "home away from home". Ed and Ginny Madden Kildoyle, longtime Aruba visitors, were kind enough to photograph and document their special evening. Renaissance Wind Creek Aruba Resort made the evening even more special by sending balloons, a cake and champagne to the happy couple.
Their love story started in early 1997 when Joanne stepped into John's Barber Shop for a haircut and her life changed forever. They fell in love and stayed there. Many times they have brought their children to the island and have made many friends and memories here.
Joanne and a John live at the Jersey Shore and love boating, the sand, the sea and the sunshine. John is now retired and has closed his shop, but Joanne continues her environmental work as a Federal Port Agent with NOAA (National Oceanic and Atmospheric Administration). They love spending their free time together and with their children, family, and friends.