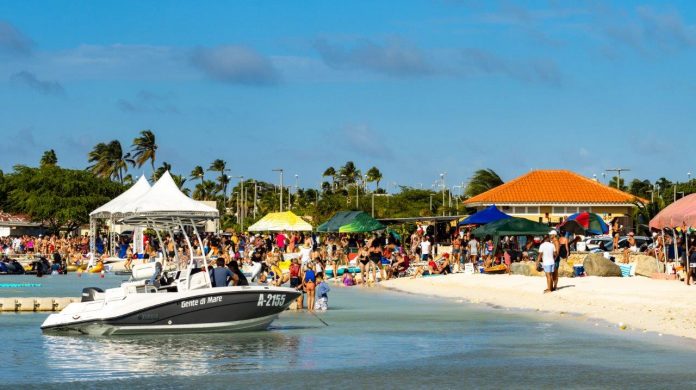 All party lovers, the waiting is OVER! Aruba's biggest beach event of the year, 'Boat Fest', is back! This incredible event of boats, floaties, great music, and partying on the beach is happening on Saturday, January 28th starting at 2 PM at Surfside Beach Bar.
This year's Boat Fest event will be the biggest Aruba's seen in a long time. The day will be packed with activities, awesome DJs, and of course spectacular bucket deals. With a built-up stage in the water, expect LIVE music by Ataniro, DJ Vibes, DJ Sky, DJ Edje and DJ T. MC Tyson will be in charge of making sure everyone is having a great time during this event. To keep the good vibes going, you can enjoy Coronita bucket deals of 6 bottles for 25 florins or 25 bottles for 100 florins.
There will also be a special Coronita Lounge on the beach for all those looking to cool off while having a unique beach vibe experience. As for Coronita buckets and other beverages, these will be available at different bars located right on the beach. So, grab your floaties, tubes, boats, and let's have a FEST!
This event is FREE to the public and is sponsored by Coronita, Moët & Chandon, Hennessy, Fookiu Vodka, and Aperoll. For more information go to www.boatfestaruba.com.