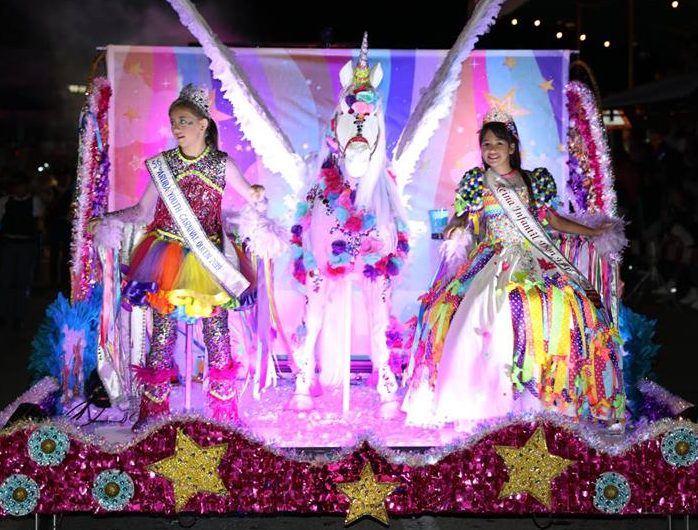 ORANJESTAD — While the official opening of the carnival season took off with the Torch Parade at January 5, the island caught the carnival fever and since then entered a series of carnival events that go on until March 3.
 History
In the 1920's the first carnival events were organized by social clubs that started private costume and masquerade parties. This year we celebrate Aruba's 65th carnival, which means that the first grand parade took place in 1955. Since than Aruba's carnival has grown big and is now able to stand shoulder to shoulder with the most renowned Carnival celebrations around the world. Aruba Today has put the coming carnival events for you in a row:
February 28 – Lighting Parade in San Nicolas – 8:00 PM
March 1 — Hebbe Hebbe Music Festival parking lot Post Office – 8:00 PM
March 2 – Grand Carnival Parade in San Nicolas – 10:00 AM
March 3  – 65th Grand Carnival Parade in Oranjestad – 10:00 AM
March 3 – Burning of King Momo (ending of Grand Parade) 8:00 PM
For more information you can visit Facebook page SMAC, the official carnival organization.