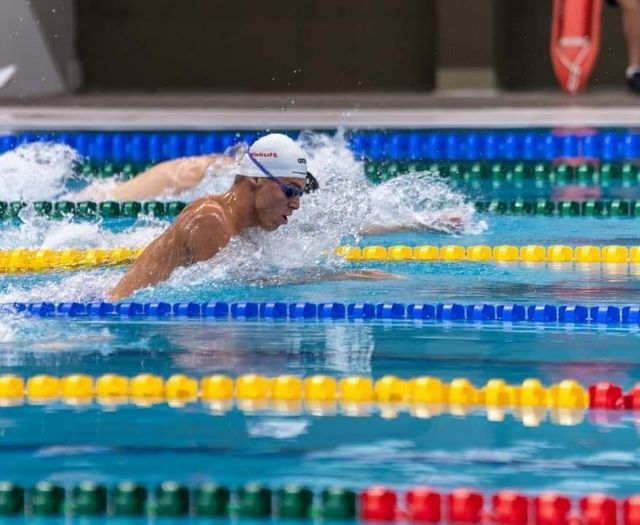 When one thinks of Aruban Olympian Mikel Schreuders you would immediately think freestyle events, either the 50, 100 or 200 events. This calendar year 2022 has shown that he will not be confined to the category of sprint freestyler.
The CN Marseille swimmer has now become the King of Speed from the CARIFTA and CCCAN regions in the 50 metre breaststroke. In the Olympic sized pool his national record is also the best in the CARIFTA and CCCAN region at 27.52. He created history become the Aruban to make the semi final at the World Champs in Hungary .He bettered the 2015 standard of 27.57 by the legendary George Bovell III of Trinidad and Tobago. That was the previous regional standard
At the opening World Cup tour stop in Berlin in short course metres he did it again. In the heats of the race he set a new national record of 26.80. That eclipsed another Bovell mark of 26.81. Bovell set that mark in winning Bronze at the 2014 FINA World Cup stop in Singapore.
In the final Schreuders placed seventh in 26.83. He now has the first and third fastest marks of all time in the CARIFTA and CCCAN regions.
Information and pictures from Aruban Olympic Committee.