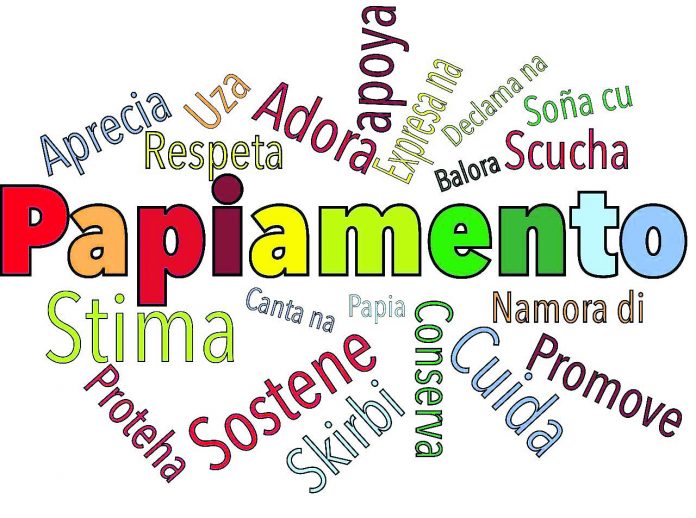 On May 21, 2003, Papiamento was recognized as an official language in addition to Dutch. Dutch and the local language, Papiamento, are the official languages of Aruba, but most Arubans speak a minimum of four languages including English and Spanish.  Yesterday was International Mother Language Day. Let's see what you know about Papiamento.
Aruba's native language embodies the friendliness for which the local population is known, with the language marked with an inclusive and open nature as represented in its unique sayings and mannerisms. Unique to the ABC islands of Aruba, Bonaire and Curacao, Papiamento evolved from a rudimentary pidgin language, utilized for the purposes of communication among peoples with different native languages, into the more complex language it is today. At its base, the language is an Afro-Portuguese Creole, which, over the years, has grown in syntax and lexicon with increased borrowings from Dutch, English and Spanish, but still possessing its own unique rhythm and meanings. Although in use as the native language for 300 years, Papiamento was only declared Aruba's official language, alongside Dutch, as of March 19, 2003. – Source: University of Aruba.
43% languages endangered.
Languages, with their complex implications for identity, communication, social integration, education and development, are of strategic importance for people and planet. Yet, due to globalization processes, they are increasingly under threat, or disappearing altogether. When languages fade, so does the world's rich tapestry of cultural diversity. Opportunities, traditions, memory, unique modes of thinking and expression — valuable resources for ensuring a better future — are also lost.
At least 43% of the estimated 6000 languages spoken in the world are endangered. Only a few hundred languages have genuinely been given a place in education systems and the public domain, and less than a hundred are used in the digital world. Languages are the most powerful instruments of preserving and developing our tangible and intangible heritage. All moves to promote the dissemination of mother tongues will serve not only to encourage linguistic diversity and multilingual education but also to develop fuller awareness of linguistic and cultural traditions throughout the world and to inspire solidarity based on understanding, tolerance and dialogue. Every two weeks a language disappears taking with it an entire cultural and intellectual heritage.
International Mother Language Day has been observed every year since February 2000 to promote linguistic and cultural diversity and multilingualism. -Source: https://www.un.org/en/observances/mother-language-day.