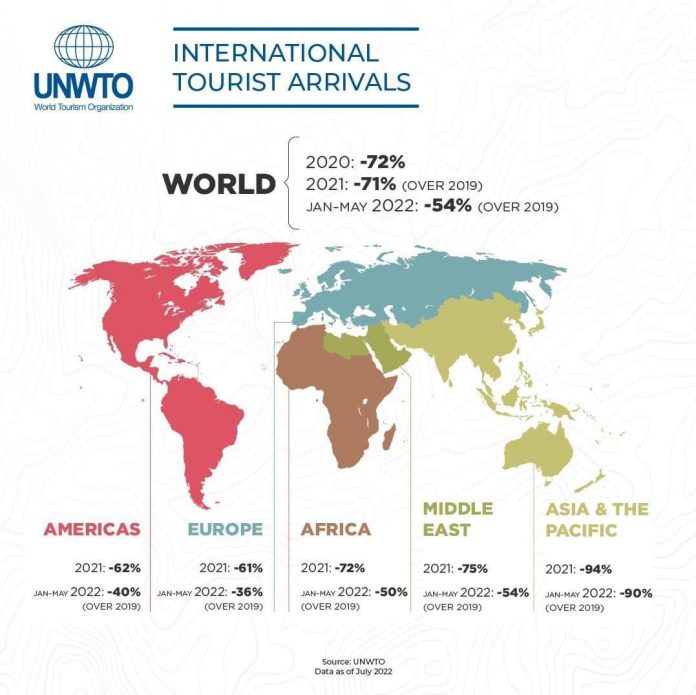 This week during a government's press conference, minister of Tourism and Public Health, Mr. Dangui Oduber gave a declaration. The minister presented some figures regarding the first six months of the current year for tourism on Aruba. Among other things, he spoke about the amount of visitors received, the performance of the hotels, and the general recovery of tourism.
Minister Oduber said that he is very satisfied with the way in which tourism is developing on Aruba, saying that tourism on Aruba saw a recovery of 92 percent compared to the year 2018. According to the minister of Tourism, if it wasn't for the month of January when Aruba felt the effects of the Omicron variant of the SARS-CoV-2 virus, Aruba would have already reached the levels of 2019, which was a record year for tourism on Aruba.
Aruba is seeing an exceptional recovery, one that is among the best in the whole world. The average figures for tourism recovery around the world sit at 46 percent, and in our region around 60 percent.
In the last three monthly reports of the Aruba Tourism Authority, it was demonstrated that during the last three consecutive months (April with 108 percent; May with 103 percent; June with 103 percent), the recovery on Aruba is surpassing that of the year 2019. The report of the figures for the month of July is still not published, but it's expected that this will also surpass the figures of July 2019. According to IMF, Aruba is the second country in the world with the best recovery of its tourism.
In the press release, minister Oduber said that he is working in a way that there is good cooperation with all partners in the tourism sector. He thanked all partners that work together in the tourism industry, and all those who have made this possible – without leaving out the Ministry of Tourism.
To finalize, minister Dangui Oduber said he will continue focusing on the growth of Aruba's tourism in the context of this year, the year of recovery, in order to maintain this trend.