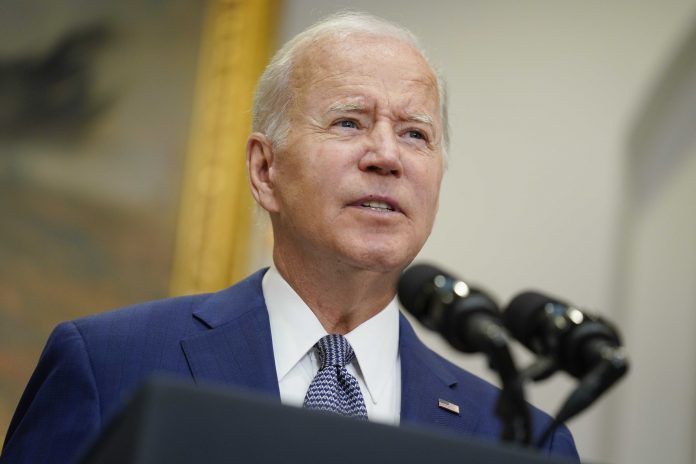 By Aamer Madhani
Associated Press
WASHINGTON (AP) — President Joe Biden's travel plan for his last big campaign swing before Tuesday's midterm elections reveals his defensive stance in the campaign's closing days: He's spending the bulk of his time trying to hang on to seats that his party already holds.
Biden is kicking off a four-state, three-day campaign swing on Thursday to support Democrats in competitive races in solidly blue California, Illinois and New Mexico as well as battleground Pennsylvania, where Biden has deep roots.
His itinerary illustrates the limited political clout of a president who has been held at arm's length by most Democrats in tough races this cycle. It also suggests that the president, whose approval rating remains underwater, has concluded that he can be most effective using the waning days before polls close to shore up support for Democratic candidates in areas that he easily won in 2020.
The president's party typically faces significant losses during midterm elections. Since 1934, only Franklin D. Roosevelt in 1934, Bill Clinton in 1998, and George W. Bush in 2002 saw their parties gain seats in the midterms.
Some recent presidents saw big losses in their first midterm races. Republicans under Donald Trump lost 40 House seats but gained two Senate seats in 2018; Democrats under Barack Obama lost 63 House seats and six Senate seats in 2010; and Democrats under Bill Clinton lost 52 House seats and eight Senate seats in 1994.
The decision to deploy Biden to areas where he won handily in 2020 is being made in part because of concern about voter energy in races that Democrats view as must-win. Party officials are also concerned about some candidates who have seen their races tighten in the final days of the campaign, according to a Democratic official who was not authorized to comment publicly and requested anonymity.