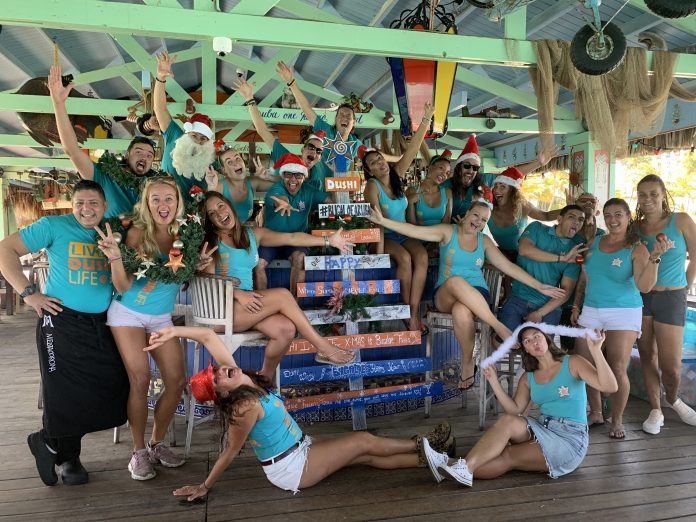 Who needs snowflakes when you can have Bugaloe? Come celebrate the holidays at the best beach bar on the island. On Tuesday, December 24th, and December 25th, Wednesday, Bugaloe will be hosting special Christmas events for everyone to enjoy.
On Christmas Eve, Tuesday December 24th, they have the Joyride Band playing your favorite Christmas tunes as well as top 40 hits! Of course Bugaloe will also have its regular Happy Hours with crazy live entertainment from 5-6pm, and again from 10-11pm. Bring your dancing shoes, Christmas hat and get ready to swing, boogie, and move your feet.
On Wednesday December 25th, join Bugaloe for a Christmas Dinner show with great food, amazing drinks, sunset views, and lots of cozy Christmas music from the Bugaloe Entertainers starting at 7pm! Enjoy their singing talents Steffie, Jeremy & Heather during Bugaloe's great Christmas dinner with friends and family. Come down to celebrate the holidays in style.
Bugaloe is located on the De Palm Pier between the RIU Hotel and the Hilton Resort. For more information or to make a reservation, email info@bugaloe.com or call 00297-586-2233. Merry Christmas from the Bugaloe family!