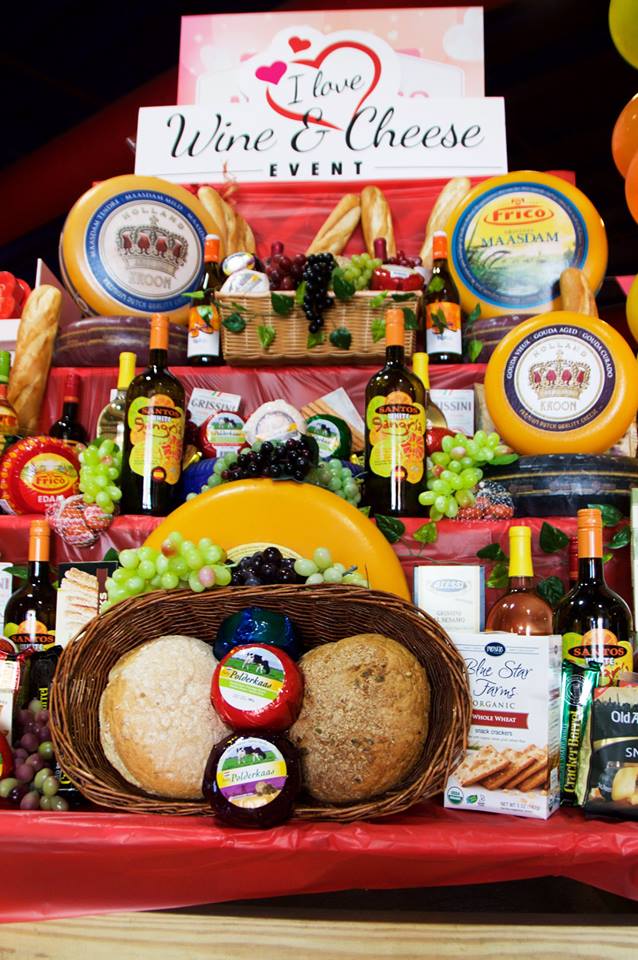 ORANJESATD – On April 28 th Ling & Sons organized its 2 nd annual I LOVE WINE & CHEESE FESTIVAL. During the event customers were delighted with a great variety of gourmet cheeses and wines from around the globe that the supermarket has to offer. From its finest selection of French, Dutch to American favorite cheese brands to the exotic wines from Chile, Australia and California, Ling & Sons IGA Supercenter showcased to customers that it is indeed the best food shopping destination for gourmet cheeses in Aruba and has the best selection of wines of any other store on the Island.

The Management of Ling & Sons would like to thank all the participating vendors
(Aruba trading, Pepia Est, Romar Trading, Hodgson trading, MEP trading, Gourmet International, Martijn Trading), all employees who organized an exceptional event and a special thank you to all customers who make every event even more special. We especially would like to congratulate our Fresh department supervisor Daisy Henricus and her Cheese & Deli staff for an incredible in store experience as can be observed in the event pictures.