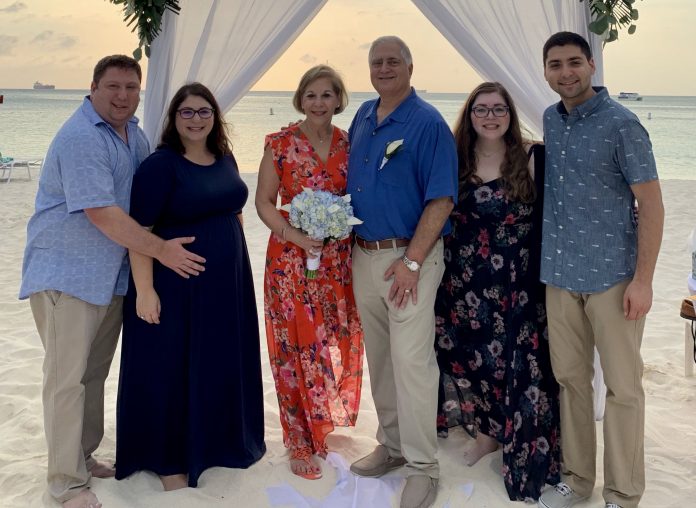 Recently, Kimberley Richardson of the Aruba Tourism Authority had the great pleasure to honor Aruba's loyal and friendly visitors as Goodwill Ambassadors. The symbolic Goodwill Ambassador certificate is presented to guests who visit Aruba for 20 years consecutive years or more.
The honorees were Scott and Ellen Paticoff who came to Aruba for their 23rd consecutive year and during their stay they decided to renew their vows on the beach!
The Paticoff's indicated that they love our island very much, especially because they have been visiting since their kids were small, and they look forward to continuing their annual trips but now with their grandchildren. They expressed that Aruba has the friendliest people and that the island is indeed a 'One happy island' to them.
Ms. Richardson together with the representatives of the Hyatt Regency Aruba Resort Spa and Casino presented the Goodwill Ambassador certificate to the honorees, and handed over some additional presents, thanking them for choosing Aruba as their favorite vacation destination and as their home-away-from-home.