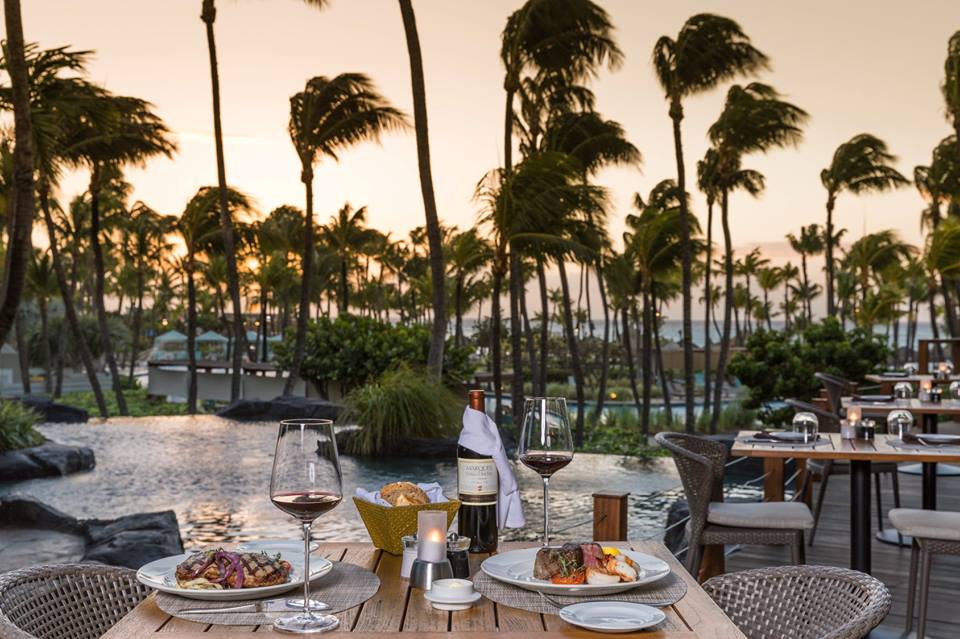 PALM BEACH — Height is an important factor in dreams, and it might also represent respect, power, or strength. These three words are all applicable to the Hilton Aruba Caribbean Resort & Casino. Respect as in the attitude towards the guests, power symbolizes the positive influence on the guests dream vacation experience and strength characterizes the resort's unbeatable firm factors: quality rooms, superb dining and an excellent lay out structure for leisure.
The good thing about the Hilton Aruba is the feel you get when entering the resort. The low rise building with the huge open air lobby, and modern-tropical interior make you want to sigh in relief.
Just sit your vacation has begun!
We Walk You Through
Let me walk you through the resort. Your Hilton Heights start with a smiling welcome by the concierge, who offers you a glass of champagne while directing you to the check-in. Another smiling face will arrange your room entrance and off you go.
The rooms and suites are designed in light colors, matching the tropical environment and creating a relaxing mind. After settling in, take a stroll in the beautiful tropical garden of the resort and pick a poolside sun bed or one directly on the white-sanded beach. There are several pools with different types of beds and even cabanas. The waterproof library, volleyball or "aquacise" are adds-on to your experience.
Make Time
"I wish I had time, I know I need it". A common phrase used by the working mankind, usually talking about a relaxing massage. While vacationing, there is no excuse: make that time! At Eforea Spa you will be reminded that YOU are important and your body is your temple. The bed you are lying on is heated and the massage therapists know their craft. You get to choose your essence for your room: balanced – energized – relaxed making it an awesome custom-made experience.
Rise to Taste
Sunset Grille restaurant has a great chef, Matt Boland who is American and trained in French cuisine. He is a veteran in the world of haute-cuisine and let all his positive energy and fresh ideas loose when it comes to the elegant dining at Hilton Aruba.
It starts with you walking through the door, bumping into a "Wall of Fame" picturing the well-known faces of the island in a humorous way which allows you to peek into the local person's scenery. Seating is possible in the classic indoor elegance or the romantic outdoor terrace, your pick. Standing out here is really the service combined with the quality of the dishes, an impeccable combination where you cannot go wrong. Superb steaks or sassiest seafood, it is all here. So go, rise to sunset and taste!
For more information check the Facebook page Hilton Aruba Caribbean Resort & Casino.
Hilton Aruba Caribbean Resort & Casino.
J.E. Irausquin Blvd. 81
Palm Beach
Telephone: +297 586 6555