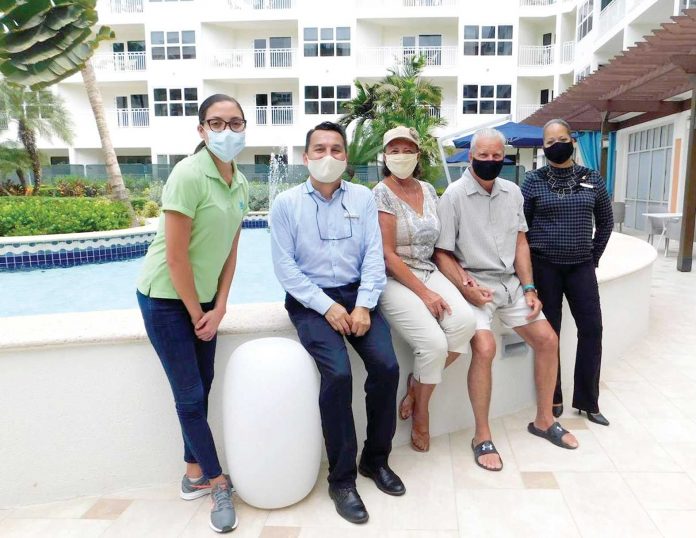 Recently, a representative from the Aruba Tourism Authority (A.T.A.), Kimberly Richardson, had the great pleasure in honoring Mr. and Mrs. Al and RoseMarie DeMatteo.
A sunny day on the 'One Happy Island' took a quick turn as Mr. DeMatteo noticed a person in the ocean who was unresponsive. This is when, without hesitation, he jumped to the rescue and successfully managed to revive this person who preferred to stay anonymous. Thankfully, the family of this person explained that there are not enough words to express their gratitude and appreciation for what Mr. DeMatteo had done to save his life.
DeMatteo's are from Yonkers, New York and have been visiting our island for about 20 years. They have been staying at the Marriott Ocean Club and they are one of the many repeat visitors that our island is well-known for.
As a token of appreciation on behalf of the 'One Happy Island', A.T.A. representative Kimberley Richardson honored Mr. DeMatteo for his act of bravery and generosity. He was presented with a certificate recognizing the family as 'Goodwill Ambassadors' as a way of saying 'Masha Danki' for his heroic act.