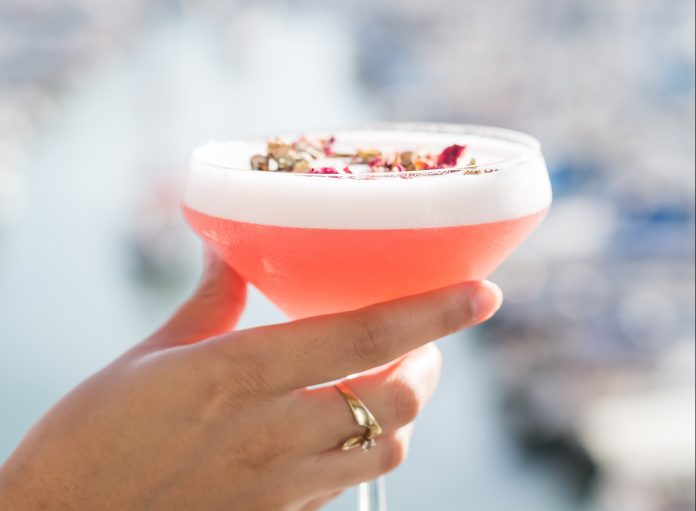 Saturday Sip & Spa is a monthly event at The Ritz-Carlton Spa, Aruba where guests will enliven their senses through spa journey, which is a combination of spa workshops, spa experiences, exquisite hors d'oeuvres and cocktails.
Four hours of indulgence to ultimately balance your wellness in a social setting. Each month there is a different theme to highlight different products available at this luxury spa as well as various brands of Aruba's top wine and spirit vendors.
This unique event is an exclusive and fun way to pamper yourself while also learning different ways to focus on wellness. The event will take place today, October 5th from 6pm to 10pm. We recommend purchasing tickets in advance, as there will be limited availability.
Celebrate The Pink Cause.
This Saturday Sip & Spa edition will be a very special one, supporting Breast Cancer Awareness Month. The theme is 'Celebrate The Pink Cause', and with your participation in this event you will supporting Mary Joan Foundation, a local organization that provides support and awareness. October is breast cancer awareness month and with this event The Ritz-Carlton Spa, Aruba supports the foundation. Upon arrival, the guests will receive a passport where they will find the details of their Sip & Spa Journey that includes workshops, spa experience, mixology and gastronomy tastings. During this event you will have experience KNESKO Skin precious gemstone rose quartz mask and learn more about this popular skincare line that uses the healing properties of gemstone and transformed it into GEMCLINICAL™ technology.
This is truly an experience you do not want to miss out on. Tickets are only $65 per person, available at The Ritz- Carlton Spa, Aruba. For more information, contact +297 5272525 or email rc.auart.spa@ritzcarlton.com
The Ritz-Carlton Spa, Aruba
L. G. Smith Boulevard #107
Palm Beach, Aruba
http://www.ritzcarlton.com/en/hotels/caribbean/aruba/spa