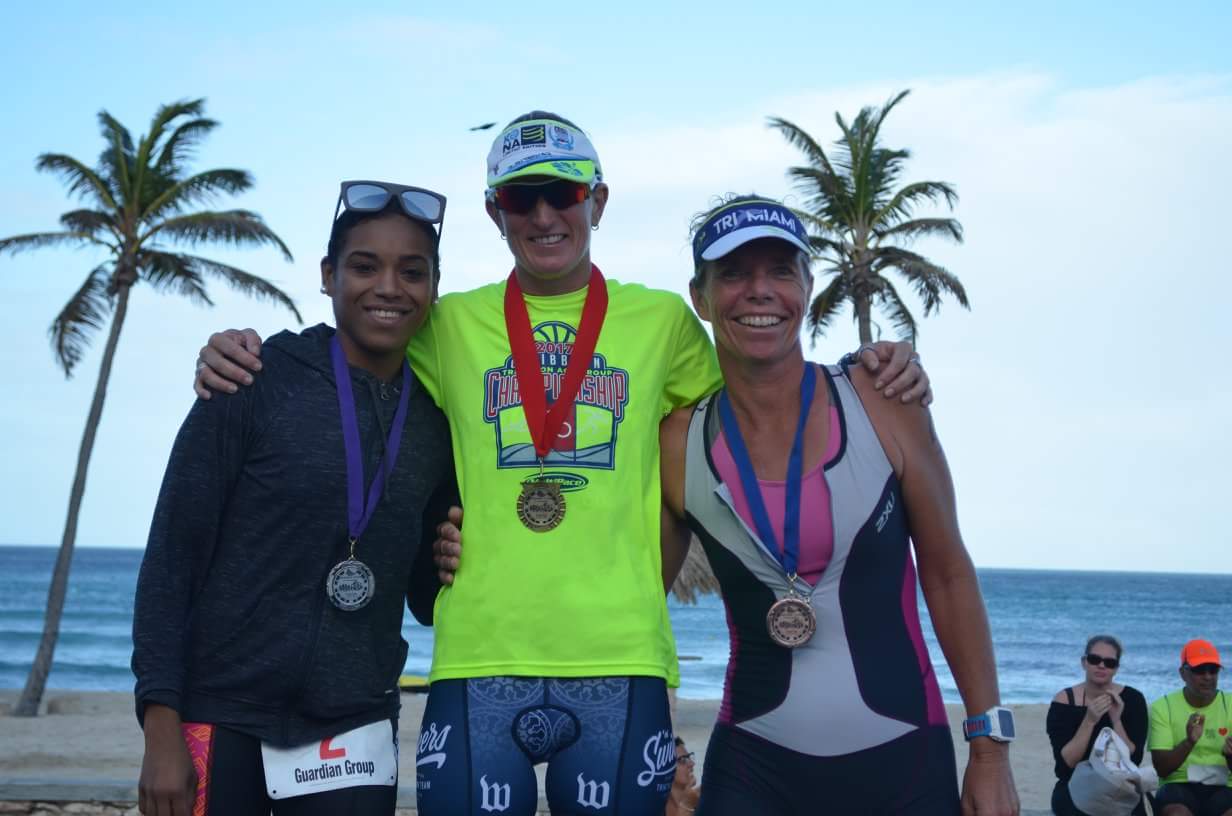 Oranjestad – The second event organized by the Aruba Triathlon Association was a resounding success. The Guardian Group Off-Road Aquathlon Sprint and Super Sprint at Arashi had 57 participants. As with the adults the children race was well-attended.
In the Off Road Aquathlon Sprint, you have to run 2.2 kilometers, swim 375 meters and finsh off with a second run of 1.3km. For the Sprint, the athletes raced 4.4km swim a distance of 750m and finish up with another run of 2.6 km. The swim took place in the choppy waters off Arashi Beach. The run began on the sands of Arashi Beach and passed behind the California Lighthouse.
THE WINNERS
The finals results had Giannon Eights winning the Men's division with a time of 39.27. He was followed by Francisco Rivera at 43.48, and third place finisher Sean Toppenberg with a time of 43.56.
The Women's race was tightly contested until thre very with Linda Smith finishing with a time of 49.19, Amadee Nicolaas with 50.11 and Sandra Postma 57.02 respectively.
The Open Relay category saw Gregory Wouters and Kevin Gama finished with a time of 39.10, Kenrick Pichard and Joshwa Jansen, the second-place relay team entered with a time of 40.23, and the 3rd-place team of Flory Kock and Zyon Geerman
The Boys winners were Tyree Koeiman with a time of 24 minutes, Christaan Jansen at 24.59 and Rylan Semeleer finishing at 25.08. The Girls were hot on their pace with Rebecca Jansen timing in at 26.35, Aleeza Semeleer with a time of 26.46 and Vera-Elise Bakmeyer clocking a 27.06.
WHAT'S NEXT
The next event hosted by the Aruba Triathlon Association will on March 11, 2018 at Boca Catalina.q