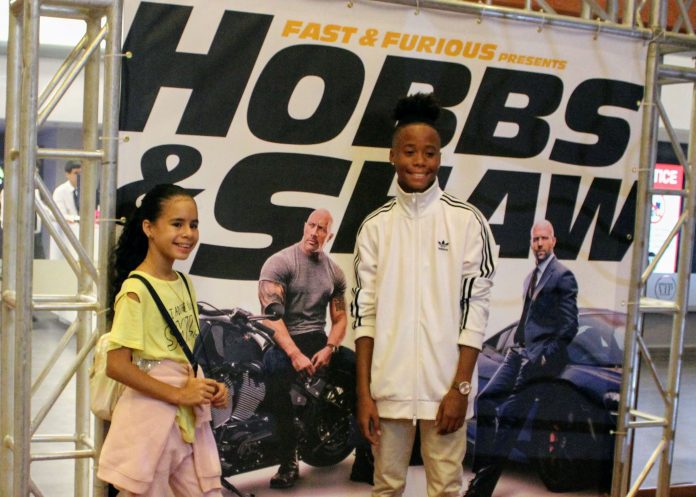 Last week Paseo Herencia welcomed the grand premiere of "Hobbs &Shaw" at Caribbean Cinemas VIP with a spectacular event.
An amazing car/bike show in the parking garage of the mall got the night started with. The car owners did their best to show off their cars, putting extra neon lights to give spectators a peek under the hoods. The DJ did entertain with the latest hits and created the perfect atmosphere for the car show.
After the car show Caribbean Cinemas VIP hosted a red carpet event for the premiere of the movie. Everyone who purchased a ticket for the premiere received a refreshing Heineken as welcome drink, and could snap pictures or selfies at the entrance. The host of the Bulldog Café also had specials for this event.
At midnight everyone could finally enjoy the premiere of the movie "Hobbs &Shaws."
Make sure to take an opportunity to see this movie at Caribbean Cinemas VIP at Paseo Herencia and where you can also enjoy the summer deals of the mall.q