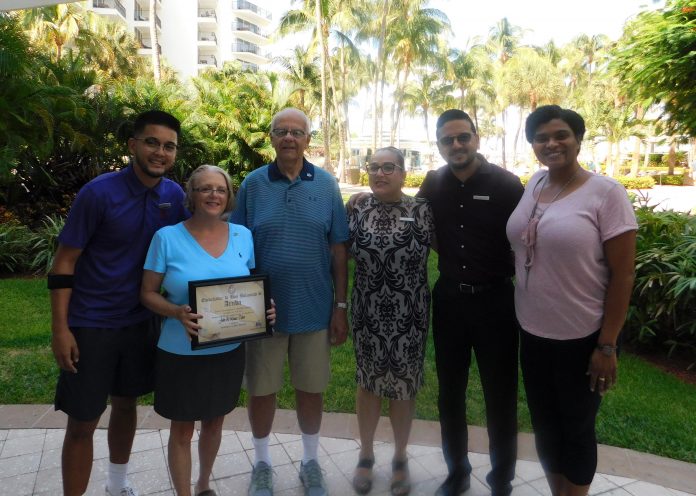 Recently, Marouska Heyliger of the aruba Tourism Authority had the pleasure in honoring loyal visitors of Aruba as Goodwill Ambassadors. The honorary title which is presented on behalf of the minister of Tourism is a way to say "Masha Danki" for continuously choosing Aruba as a favorite vacation destination.
John and Louise Tilton from New Hampshire were recently honored as Goodwill Ambassadors. The lovely couple have been coming to the island for 20 consecutive visits.
Heyliger representing the Aruba Tourism Authority conducted the ceremony which was held at the Aruba Marriott Resort & Stellaris Casino.
The Tilton's love coming back to Aruba for the friendly people, safety of the island and for relaxation.