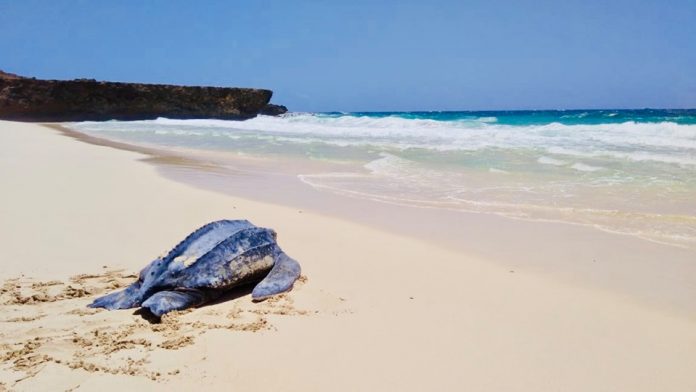 Fundacion Parke Nacional Aruba (FPNA) recently presented the Preliminary Marine Park Management Plan to the Minister of Spatial Development, Infrastructure and Environment (MinROIM) and the community at large. As of April 2019, when the marine park was officially brought under the management of FPNA, the nature conservation and management foundation started developing a management plan for the four new marine protected areas for the initial first two years – a period of transition.
During this two-year transition period, the priority will be on six focal areas:
Stakeholder consultations: FPNA will meet with all marine park stakeholders to establish together the principle usages of these now protected areas and discuss conservation benefits and alternative usages to the benefit of both conservation and stakeholders.
Operational expansion: FPNA will develop facilities and acquire equipment accordingly as well as take on dedicated personnel to be able to carry out the necessary marine management tasks.
Awareness: FPNA will develop a communications plan during the two-year transition period and will commence with informing and educating the community and visitors on the importance of marine protected areas and their conservation.
Research: baseline data on Aruba's nature (status), including the marine environment, is generally lacking. This kind of information is necessary for management decision-making and designing effective conservation programs and actions. FPNA will not only be initiating applied marine research, but will also consult with stakeholders and our senior community for supplementary qualitative data.
Promotion: the four marine protected areas will be used to develop sustainable usage and effective protection methods, and will serve as an example of collaborative efforts in marine conservation.
Sustainable financing: effective operations and successful marine park management is dependent on sustainable financing. Hence, an important focus will be on the crucial development of the marine park funding base for the long term.
For the community in general, as well as for the specific stakeholders, it is important to know that no change in usage of the marine protected areas has yet been imposed. However, national laws remain enforced throughout the marine environment, i.e. concerning protected species and specific fishing methods. A change that will be visible from the onset is the increased presence of FPNA marine park rangers in the marine protected areas as well as along the adjoining coasts. Job vacancies will also be posted as to start building up the marine park team. q