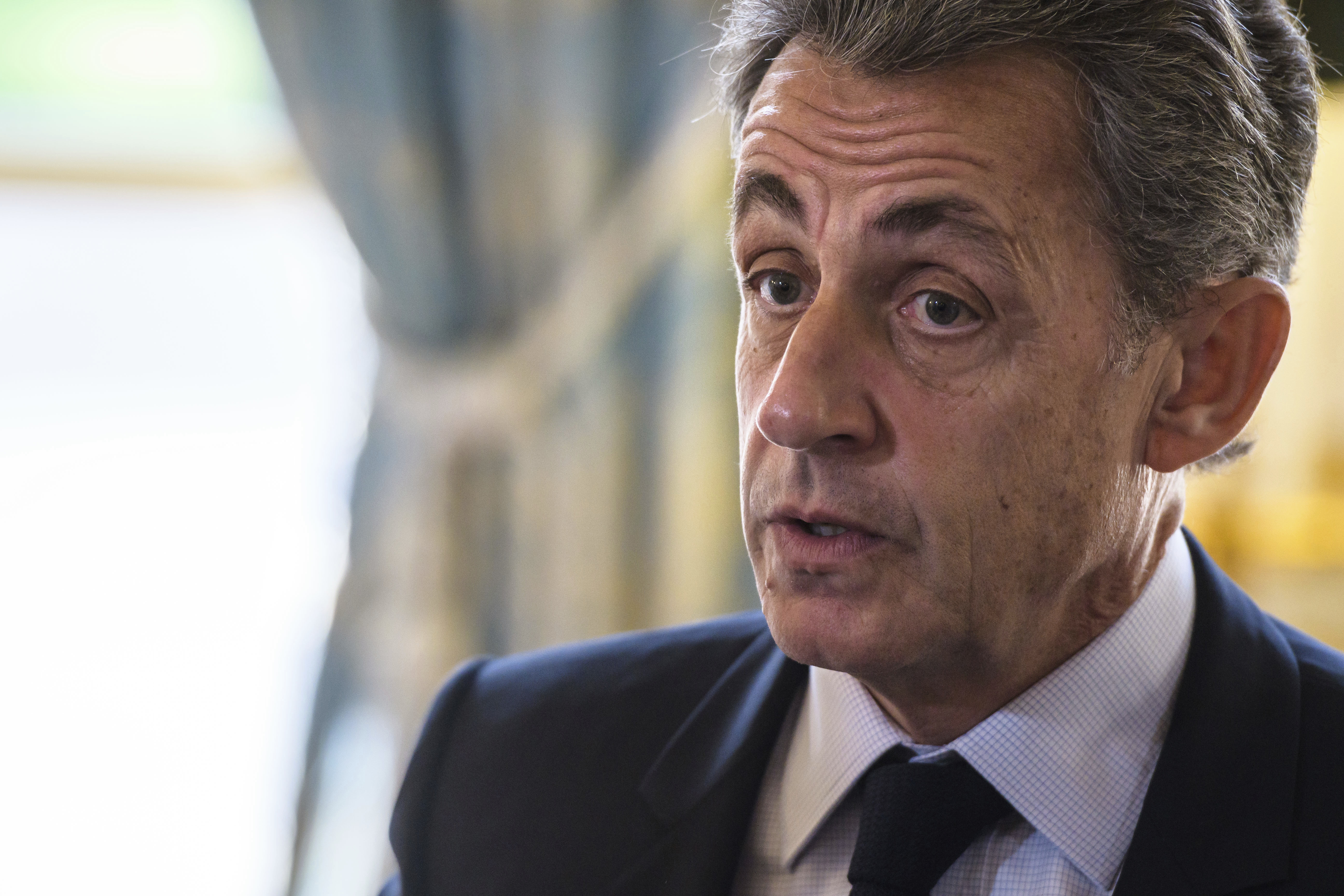 By SYLVIE CORBET
THOMAS ADAMSON
Associated Press

PARIS (AP) — Former French President Nicolas Sarkozy defended himself Thursday against the "mad allegations" that he accepted millions of euros in illegal campaign funding from the late Libyan leader Moammar Gadhafi. "It's an ignominious act, not (just) a lie," Sarkozy said during a live television interview on French station TF1. "I owe the French people the truth: I never betrayed their trust."
The one-term ex-leader was handed preliminary charges Wednesday in an investigation of his
successful 2007 campaign for the French presidency. The charges include illegally funding the
campaign, passive corruption and receiving money from Libyan embezzlement. "I'm not above the law, but I'm not below it either," Sarkozy, 63, said during the TF1 interview. He was detained and questioned by anticorruption police before he was given the preliminary charges by judges leading the probe. Le Figaro newspaper reported Thursday that Sarkozy said in his statement to the investigating judges that "I am accused without any physical evidence."
He said he was "living the hell of this slander" since 2011 and denounced the accusations as lies,
according to a text of the statement published by the newspaper. The allegations were first made in 2011 by Gadhafi's son, Saif al-Islam. According to the text, the former president told investigators that the allegations even cost him a re- election bid in 2012 when they remerged during the campaign. Sarkozy's entourage did not immediately confirm the text's authenticity, but did not dispute it either. Sarkozy's spokeswoman did not respond to requests for comment from The Associated Press.
Sarkozy's lawyer, Thierry Herzog, arrived at the former president's home in Paris Thursday morning.
Investigators are examining allegations that Gadhafi's regime secretly gave Sarkozy 50 million euros
($62 million) for his 2007 presidential election bid. The former president was released on Wednesday night, but placed under judicial supervision. Details of the conditions he has been ordered to follow have not been revealed. As France's president from 2007 to 2012, Sarkozy put France in the forefront of the NATO-led airstrikes against Gadhafi's troops that helped rebel fighters topple Gadhafi's regime in 2011.
An investigation has been underway since 2013 into the case. It got a boost when French-Lebanese businessman Ziad Takieddine told the online investigative site Mediapart in 2016 that he delivered suitcases from Libya containing 5 million euros ($6.2 million) in cash to Sarkozy and his former chief of staff, Claude Gueant. Takieddine repeated his allegations during a live interview with France's BFM TV on Wednesday night. He claimed he personally handed a suitcase containing 2 million euros (about $2.5 million) in cash to Sarkozy at the then-candidate's apartment and another suitcase with 1.5 million euros (about $1.9 million) to Sarkozy and a close aide at the French Interior Ministry.
Sarkozy was interior minister at the time. Takieddine alleged he gave a third suitcase with 1.5 million euros in cash to the aide alone. He said the money was not meant to finance Sarkozy's presidential campaign in 2007, but to honor contracts between France and Libya. "Mr. Takieddine lies," Sarkozy told the investigating judges, according to Le Figaro.