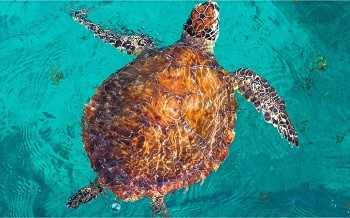 The National Park Aruba Foundation (FPNA) organizes its second 'Nature Photography Competition', for both professional and amateur photographers. This year's theme for the 'Nature Photography Competition 2021' is Aruba's Marine Life.
With this competition, the FPNA hopes to capture the unique and diverse beauty of Aruba's natural values and help create awareness about the conservation of nature all around Aruba and not only in protected areas managed by the FPNA.
Theme: Aruba's Marine Life
Our marine life is spectacular, has incredible biodiversity, and is worthy of protection and preserved for future generations to explore. The FPNA suggests a few subjects, like marine plants or animals, the behavior of these marine animals, macro marine photography, underwater landscapes, and marine art. These are simple suggestions, and participants are free to enter any photo related to the marine life that connects in one way or another with the natural marine values of Aruba. If you are interested in marine photography, you can visit our Facebook page for information on a digital photography workshop by artist and talented photographer Armando Goedgedrag. This workshop takes place on December 2, 2021, at 6:30 p.m., where he will share his underwater photography skills. The last entry day of the 'Nature Photography Competition 2021' is December 31, 2021. A renowned judging panel consisting of marine life experts and art experts, representatives of Aruba Post, and the FPNA will vote for the winning photos. The prizes include cash, an exhibition of the winning pictures by the FPNA and the winning photo will be made into a special edition postal stamp courtesy of the Post Office Aruba.
For more information about the rules for the 'Nature Photography Competition 2021 and the digital photography given by Armando Goedgedrag, please visit Aruba National Park Foundation on Facebook or their website www.arubanationalpark.org, or send email to marinepark@arubanationalpark.org.